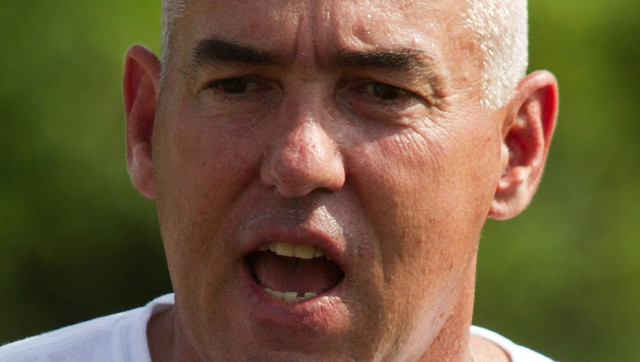 An Alabama high school coach is under investigation by the school district this week after apparently making controversial statements about gays and the first lady in front of students, the Times Daily reports.
In a tape leaked to school officials, Lauderdale County High School coach Bob Grisham allegedly blames "fat butt Michelle Obama" for the school's low-calorie lunches and says "what [queers] do is wrong and an abomination against God."
The piece was prompted in part by the comments of Wisconsin congressman Jim Sensenbrenner, who was overheard saying, "look at [Michelle Obama's] big butt." The Republican politician later wrote an official apology to the first lady, according to The Journal Sentinel.
Watch Bob Grisham speak about his team in this earlier report by WHNT:
SUBSCRIBE AND FOLLOW
Get top stories and blog posts emailed to me each day. Newsletters may offer personalized content or advertisements.
Learn more