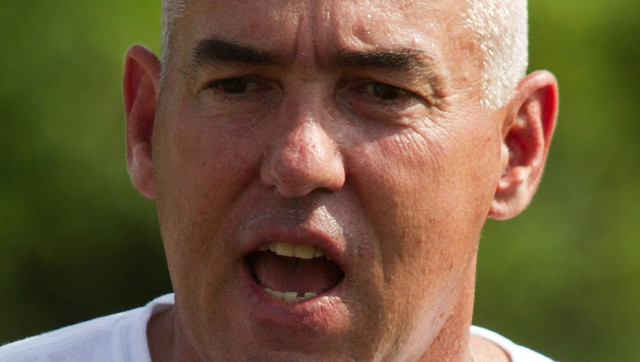 Matt McKean, TimesDaily
An Alabama high school coach is under investigation by the school district this week after apparently making controversial statements about gays and the first lady in front of students, the Times Daily reports.
In a tape leaked to school officials, Lauderdale County High School coach Bob Grisham allegedly blames "fat butt Michelle Obama" for the school's low-calorie lunches and says "what [queers] do is wrong and an abomination against God."
School district Superintendent Jennifer Gray, who said the tape was sent to her via email, told the Times Daily that the district was looking into the incident.
Visit the Times Daily to hear the recording.
The same tape was apparently sent to local media outlet WAAY31, according to the station. As Raw Story notes, Grisham was once named coach of the year.
This is not the first time Michelle Obama has been called fat. Last year the Atlantic ran a story called "Why Fat Conservatives Love Calling Michelle Obama Fat" that detailed several similar incidents. (The magazine has also called it a "political put-down meme.")
The piece was prompted in part by the comments of Wisconsin congressman Jim Sensenbrenner, who was overheard saying, "look at [Michelle Obama's] big butt." The Republican politician later wrote an official apology to the first lady, according to The Journal Sentinel.
Watch Bob Grisham speak about his team in this earlier report by WHNT:
YOU MAY LIKE
CONVERSATIONS
FOLLOW HUFFPOST