Thank you, Reddit, for sharing this bit of sadness with us. As the title of the post explains, "It's ignorant people like this that give Alabama a bad name."
Just so much FAIL.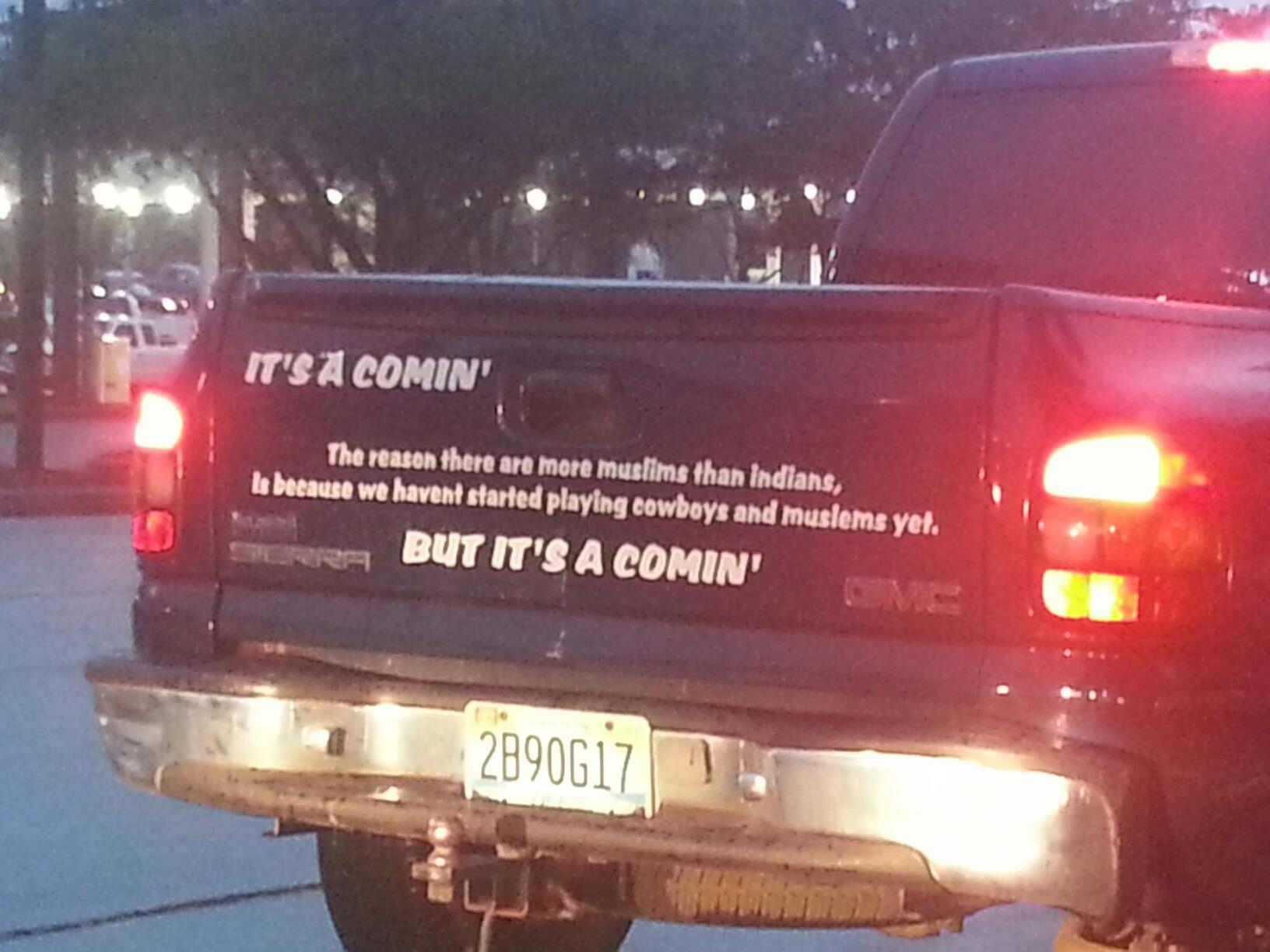 Also on HuffPost:
Loading Slideshow
...And I Vote!

But for WHO?

HORSES!

Is this a warning or a celebration?

Bitter?

There's such a thing as too much honesty.

Cats Not Kids

While we are also partial to cats, we do NOT want to meet the owner of this car.

Who Would Jesus Bomb?

Probably all of us.

Wrestling Mania Smelly Tuna?

Pick a side, friend.

If I Had Known This???

Seriously, WTF?

Mark Harmon?

What about Mark Harmon??? We will never know!

Get a Horse

It's both pessimistic and a corny pun. Barf.

Sitting Hillbilly

While flipping the script on the hot lady bumper sticker is appreciated, still... gross.

Hug A Logger

Ohhhh, we get what you did there.

As good as it gets?

That's just depressing.

Cheesecake!

On second thought, maybe this is the most awesome bumper sticker.