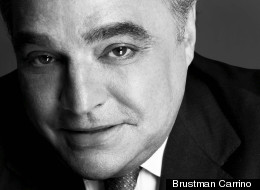 With the South Beach Wine and Food Festival just weeks away, HuffPost Miami spoke with festival founder Lee Schrager about what's in store this year and his daily life in the 305.
Schrager is a mainstay of South Florida's culinary and gala scenes, but many may not know he began his career working room service and that he once owned a raucous South Beach club in the 1980s.
Who are you: Lee Brian Schrager
Years in Miami: 30-plus
First memory of Miami?
I visited my grandparents here in the 1970s. I remember hating it and swearing I'd never live here.
Current neighborhood:
Design District
Current gig:
Vice President, Corporate Communications & National Events, Southern Wine & Spirits of America, Inc. and Founder and Director, Food Network South Beach and New York City Wine & Food Festivals.
Favorite 'Only in Miami' moment?
Being at any black-tie event in town where all of the guests talk thru any and all speeches/performances.
What's your idea of a perfect day in Miami?
The St. Regis Bal Harbour Spa, followed by brunch at the Biltmore in Coral Gables and the beach at SoHo House.
395 or 195?
195 – it's just 200 feet and one illegal turn away.
Where do you take out-of-towners visiting Miami?
Breakfast – Buena Vista Deli. Lunch – Joe's Stone Crab. Dinner – always Puerto Sagua for the best Cuban food.
You began your career with Omni Hotels. Did you ever think you'd go on to found one of the most popular food festivals?
I know the festival would be a success, but I could have never dreamed that it would be to the extent that it is today.
You used to run a popular South Beach club called Torpedo in the late 80s/early 90s. Best memory?
I was walking in for a Thursday 2 for 1 happy hour and Gianni Versace was doing his Miami edition photo shoot in the middle of the bar with Bruce Weber – all with no notice.
Which event is getting the most buzz this SOBEWFF?
We have a great line up of events highlighting cocktails and mixologists this year – starting with Moët Hennessy's Q After Dark with special guest chef Curtis Stone, including Moët Hennessy's Festival mixologist Jordan Bushell.
Guy Fieri is closing out the fest this year. Any thoughts on the now infamous New York Times review of his Times Square restaurant?
His closing party with Ziggy Marley is an amazing way to close out the Festival weekend. The review is yesterday's news – no one eating there is reading the Times' dining reviews.
Favorite memory (or two) from 12 years of SOBEWFF?
It's impossible to pull out just one or two – honoring Ferran Adrià, seeing Jamie Oliver accept our Global Citizen Award from Alice Waters, honoring Their Majesties King Juan Carlos and Queen Sofia of Spain, and honoring Peter and Robert Mondavi as well.
What's your culinary guilty pleasure?
Buena Vista Deli's chocolate almond croissant
Last big project you did:
We just celebrated the 5th year of our sister festival, the Food Network New York City Wine & Food Festival, this past October. I also had the opportunity to work with Forbes' Randall Lane and Union Square Hospitality Group's Danny Meyer on the Forbes 30 Under 30 list.

Upcoming projects you're working on:
We're already working on the line up for SOBEWFF 2014, plus the 2013 Food Network New York City Wine & Food Festival will pay special attention to celebrating Food Network in their 20th anniversary year. I'm also judging Cochon 555 Miami in April.
Why do you hate Miami?
I hate July, August, September and half of October.
Why do you love Miami?
I love the other 8 and a half months.
In a word or two or three, Miami is...
Paradise.
Click below for South Beach Wine And Food Festival 2013's celebrity-studded events:
Sobe WFF's Celebrity Events
When: Feb. 21, 2013 from 7 to 11 p.m. Price: $300 Where: Delano (beachside) Everyone's favorite Georgia peach is joined by her sons, Jamie and Bobby, to host an event with 40 of the country's top barbecue chefs to grill up meats from Omaha Steaks, delectable side dishes, and drinks from 10 Cane Rum, Belvedere Pure Vodka, Hennessy VS Cognac, and Grand Marnier Liquor. VIP tickets are $400 and gives guests a chance to watch the Deens try the barbecue and give their two cents at 6:15 p.m.

When: Feb. 21, 2013 from 10 p.m. to 1 a.m. Price: $100 (ticketholders to "The Q" enter free) Where: Delano (beachside) After munching on grub with Paula Deen, move on to the bar with Chef Curtis Stone to sip on flutes of Moët & Chandon Champagne, as well as cocktails made with Belvedere Vodka, Hennessy Cognac, Grand Marnier and 10 Cane rum. Also, Stone will be serving up Aussie-style food straight off the barbie.

When: Feb. 22, 2013 from 5:30 to 8 p.m. Price: $125 Where: Wolfsonian Museum Catch the screening of "Jiro Dreams of Sushi," telling the store of the 85-year-old sushi master who operates a 10-seat sushi restaurant in a Tokyo subway station. Bourdain will lead a discussion session, while Katsuya Uechi prepares sushi and sake.

When: Feb. 22, 2013 from 7 to 11 p.m. Price: $250 Where: Al Fresco deck at W South Beach Celebrating the launch of London Chef Nigella Lawson's cook book "Nigellisima," she will prepare some of her best Italian recipes she gathered while living in Florence as a chambermaid. She will also be joined by New York City Chef Andrew Carmelini, who recently opened The Dutch in Miami.

When: Feb. 22, 2013 from 7 to 11 p.m. Price: $200 Where: Mandarin Oriental (beachside) James Beard award-winning Chefs John Besh, Marcus Samuelsson and Aarón Sanchez will mingle with guests as they prepare dishes and drinks on the beach.

When: Feb. 22, 2013 from 7:30 to 11 p.m. Price: $225 Where: The Ritz-Carlton Walk the beach to sample burger creations by Burger Bash chefs while sipping on Amstel Light lager. Vote for your favorite creation, giving the chef the title of People's Choice. VIP is $325, including a 45-minute preview of the burgers.

When: Feb. 22, 2013 from 10 p.m. to 1 a.m. Price: $95 Where: Miami Beach Botanical Garden Emeril Lagasse will lead an expedition of guests through the gardens to find fruits, vegetables and other plants to use for cocktails made by bartenders from Bar Lab. Pair that with dishes from My Ceviche, and it's a night of fresh food and drink.

When: Feb. 23, 2013 from noon to 3 p.m. Price: $175 Where: Raleigh Hotel Inspired by the chef's television show "Brunch @ Bobby's," Flay and his chefs from around the country will prepare a brunch that will take guests on a trip across the taste bud spectrum.

When: Feb. 23, 2013 from noon to 2:30 p.m. Price: $150 Where: Biltmore The couple from "Extra Virgin" brings together Debi Mazar's sassy Queens attitude with the traditional Tuscan foodie Gabriele Corcos in an afternoon of cooking Italian food. They will be joined by Barilla Chef Lorenzo Boni and The Biltmore Hotel's Chef Arnaud Berthelier.

When: Feb. 23, 2013 from 7 to 11 p.m. Price: $250 Where: Red, The Steakhouse Sit down and prepare for dishes of juicy steaks served with glasses of red wine as Chef Michael Symon introduces some of his favorite recipes and his love for protein.

When: Feb. 23, 2013 from 7 to 11 p.m. Price: $225 Where: Biltmore The British sailor turned chef will be guiding guests through a cooking class. Get cooking tips from Irvine on your way to preparing an amazing meal, all while sipping on wine.

When: Feb. 23, 2013 from 7 to 11 p.m. Price: $500 Where: Loews Martha Stewart hosts a special dinner to honor the talents and accomplishments of Nobuyuki "Nobu" Matsuhisa, who is known for fusing Japaneses and South American ingredients, and Christophe Navarre, the chief executive officer of Moët Hennessy. Guests will eat a dinner prepared and overseen by the world's best chefs, including Daniel Boulud, Thomas Buckley, Frederic Delaire, Ricky Estrellado, Matt Hoyle, Johnny Iuzzini, Yoshihiro Murata, Yuji Wakiya and Roy Yamaguchi.

When: Feb. 23, 2013 from 7 to 10 p.m. Price: $250 Where: Ballroom at W South Beach Lest you assume the name means you'll be herded into a tent to pluck corn from sands of South Beach, let a little schooling reassure you: "coupe" is the technical term for a goblet-shaped Champagne glass! This new party will combine the two best things, bird and bubbly, with a slew of top chefs manning the fryers.

When: Feb. 23, 2013 from 7 to 10 p.m. Price: $115 Where: Eden Roc Top Chef Geoffrey Zakarian is joined by Miami's best chefs to lead guests through a meal of barbecue prepared in all styles, cocktails, and music by Diablo Dimes & The Bloodhounds.

When: Feb. 24, 2013 from 11:30 a.m. to 1:30 p.m. Price: $150 Where: Loews Three-rime GRAMMY winner Trisha Yearwood, now the host of her television show, "Southern Kitchen," is bringing together her favorite chefs for a lunch comprised of her favorite recipes. SoBe FWW staff hint at the appearance of some of her well-loved family members (*EH HEM* Garth Brooks).

When: Feb. 24, 2013 from 4 to 7 p.m. Price: $150 Where: Biltmore Michelle Bernstein will lead the way as Miami's best chefs gather to implement their own pig roasting techniques for guests to enjoy, alongside side dishes and desserts from the Biltmore Hotel.

When: Feb. 24, 2013 from 6:30 to 9:30 p.m. Price: $95 Where: Midtown, 3101 NE First Ave. The food trucks are coming to Wynwood, and "Bizarre Foods" host Andrew Zimmern will host this celebration of one of Miami's favorite new food staples.

When: Feb. 24, 2013 from 6:30 to 9:30 p.m. Price: $95 Where: The Ritz-Carlton To say good bye to another SoBe Food & Wine Festival, Guy Fieri hosts a concert on the beach by Ziggy Marley. Guests will munch on Jamaican food prepared by Chef Cindy Hutson and her husband Chef Delius Shirley of Ortanique. Also, Marley's organic food line will celebrate its American launch.