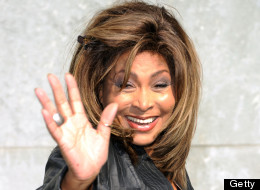 Tina Turner made news last week when it was reported that the 73-year-old music legend was planning on renouncing her American citizenship in favor of one from Switzerland -- a move that immediately sparked speculation that Turner was simply trying to avoid paying hefty taxes. But while the motion is hardly a spontaneous decision -- Turner has resided in Zurich with her partner, German music manager Erwin Bach, since 1995 -- the news still came as a shock for die-hard "AMERICA" fans who'd never think of waving goodbye to their country, 'tis of thee.
Turner isn't the only celebrity who's ended ties to the U.S., of course. Click through the slideshow below to see the other celebrities who've renounced citizenship to their countries.
Celebrities Who Renounced Their Citizenship
The Facebook co-founder famously dropped his American citizenship in May 2012, reportedly in order to avoid taxes on IPO profits. Originally from Brazil, Saverin has since relocated to Singapore.

The activist and author ex-patriated from the U.S. and moved to Ghana in 1960 -- at the ripe age of 93. He died a few years later, in 1963.

The famously recluse Fisher was the only American to win the world chess title at the time, but he was found guilty of violating a travel ban to Yugoslavia in 1992. Fisher resurfaced again in 2004, when it was reported that he had renounced his U.S. citizenship in 2004 via a letter of intent submitted to an embassy in Tokyo.

In 1965, the big screen actress wanted to quit the U.S. in order to gain tax breaks on her films, but was unable to complete the process. Taylor reportedly "balked" at the oath ceremony where she was to "abjure all allegiance and fidelity to the United States of America."

The Zuerichsee-Zeitung newspaper reported in late January 2013 that the 73-year-old music icon had been granted citizenship from the Zurich suburb of Kuesnacht.

The Grammy-nominated songwriter -- who wrote "Don't Waste Your Time," sung by Mary J. Blige and Aretha Franklin -- renounced her citizenship in July 2012, potentially saving her millions in tax dollars. She assumed the Austrian citizenship given to her by her father and now resides in London.

The prolific actor -- who left France reportedly in order to dodge, yep, high taxes -- was granted Russian citizenship in January 2013. "I adore your country, Russia, your people, your history and your writers," Depardieu wrote in a letter to a Russian television station. "I love your president, Vladimir Putin, very much and it's mutual."

In a shock move, America's most patriotic super hero turned his back against the country in the 900th issue of Action Comics. "I intend to speak before the United Nations tomorrow and inform them that I am renouncing my U.S. citizenship," he said in the issue. "I'm tired of having my actions construed as instruments of U.S. policy."