The 37-year-old actress blossoms in a new colorful edition wearing a blue strapless dress, and talking about her personal path and future goals.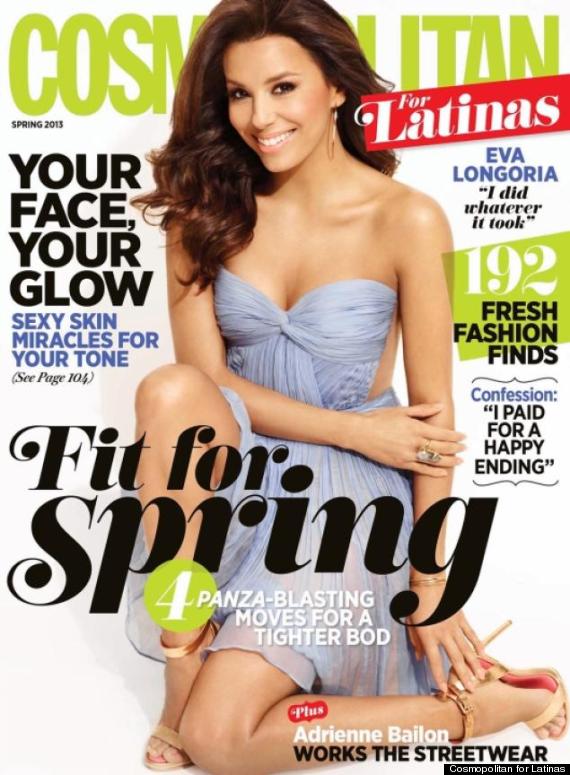 On a sound piece of advice her mother gave her: "My mother gave me one piece of advice that's always stuck with me: 'Don't forget where you came from'."
On living with her gal pals: "I grew up with three sisters and love a full house. I basically live in a sorority house now."
On being politically active: "I've been studying the Constitution for myself but also as a way for me, as a Democrat, to comprehend the Right. I think it's important that people who are politically active understand both sides. One of my biggest pet peeves is speaking out of ignorance."
On her new project, the Eva Longoria Foundation: "Latinas make up the largest labor pool in this economy. I want to invest directly in their success."
If the question is: what would Eva do to get the best out of her man? The answer is: flirt it out of him. Because "being sexy isn't natural, and we can't do all the work," the artist assures.
Take a look at the new commercial and more about Eva below.
Also on HuffPost:
Eva Longoria Career Retrospective
SUBSCRIBE TO & FOLLOW LATINO VOICES
Get top stories and blog posts emailed to me each day. Newsletters may offer personalized content or advertisements. Learn more