West recently took to the stage in Abu Dhabi in some next-level outerwear. He had on a straitjacket (perhaps more commonly spelled "straight jacket"), restricting his movements and making clever commentary on the many times he's been called "crazy." (West has addressed this line of criticism before; at a recent concert in Atlantic City, New Jersey, he told the crowd that he's "not crazy," but rather "not satisfied.")
In any case, expect West's jacket to have been designed by a glitzy fashion house. After all, his skirt kilt is Givenchy and the flashy ski mask is Maison Martin Margiela.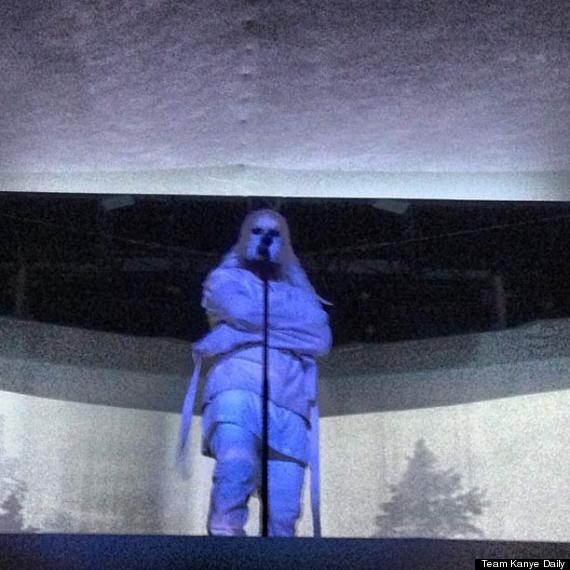 Kanye West's Crazy Revel Stage Costumes
SUBSCRIBE AND FOLLOW
Get top stories and blog posts emailed to me each day. Newsletters may offer personalized content or advertisements.
Learn more