The official poster depicts two players going after the ball, the negative space forms the shape of Brazil. It was selected ahead of two others and was designed by a Brazilian creative agency named Crama, according to the official statement by FIFA.
"The poster is a great example of Brazil's creative excellence. The winning entry will no doubt serve as a splendid visiting card for the 2014 FIFA World Cup, that is due to kick off in 498 days" explained Jérôme Valcke, who was part of a high-profile judging panel also made up of Brazilian Minister of Culture Marta Suplicy, LOC President Jose Maria Marin, Brazilian artist Romero Britto as well as LOC Board of Administration members Ronaldo and Bebeto.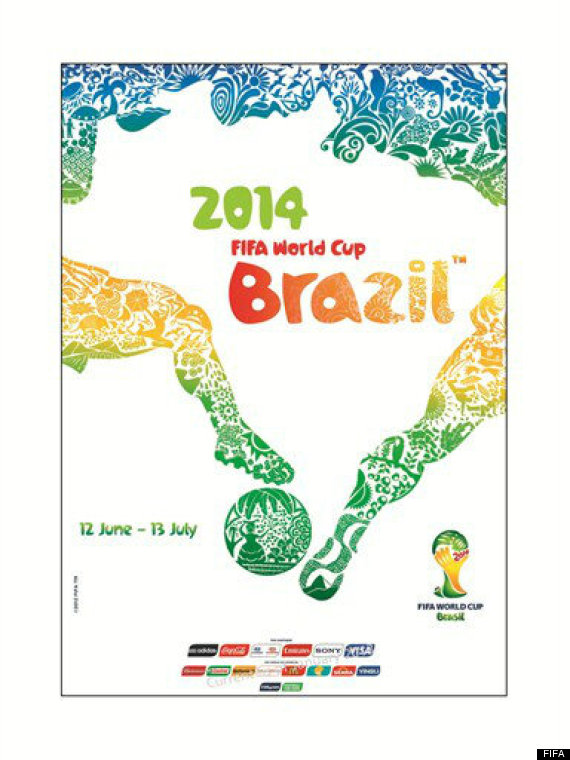 The World Cup is set to start on June 12, 2014 and will run for a month as countries compete for the 4-year title. Brazil was chosen as the host for the 20th World Cup in 2007 and has been preparing ever since.
Brazil World Cup 2014 Official Host City Posters
FOLLOW HUFFPOST