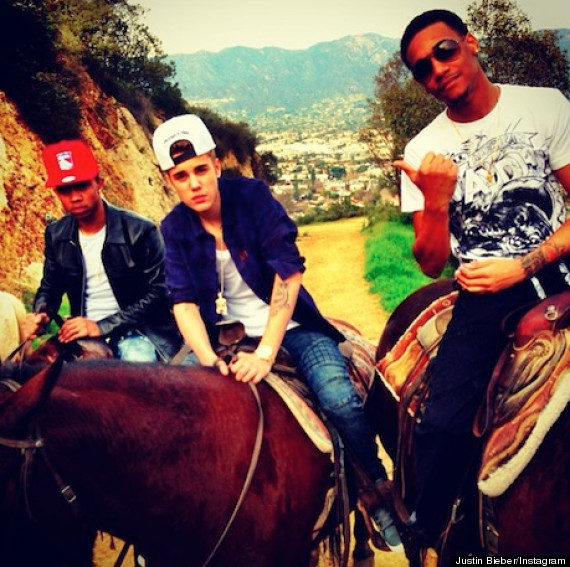 Although Bieber wasn't driving his Ferarri when it got pulled over yesterday, his friend Lil Za, who doesn't have a license, was behind the wheel. It looked like he was being arrested after cops put him in the back of their squad car, but as it turned out, authorities gave Za a break, and he was cited and released.
gonna focus on the positive. i understand that rumors come with the territory but im gonna stay me.
Maybe a horse is the best choice for the Biebs right now. Justin Bieber's Many Looks Through The Years
FOLLOW HUFFPOST