The White House released a photo of President Obama skeet shooting on Saturday, following a wave of skepticism about Obama's claim that he participates in the sport "all the time."
The photo, taken on August 4, 2012, shows Obama shooting clay targets at Camp David, the presidential retreat in Maryland.
The "skeeter" flap began when Obama told The New Republic about his Camp David hobby, raising some eyebrows.
"If he is a skeet shooter, why have we not heard of this? Why have we not seen photos?" Rep. Marsha Blackburn (R-Tenn.) said earlier this week. "I think he should invite me to Camp David, and I'll go skeet shooting with him. And I bet I'll beat him."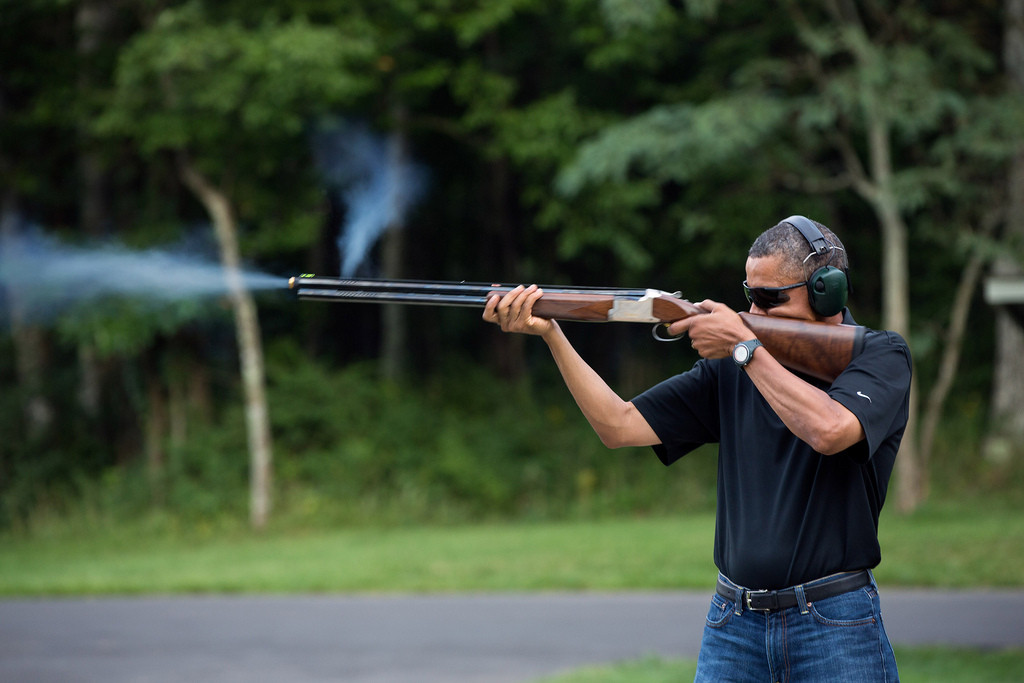 Also on HuffPost:
Loading Slideshow
Obama Vs. The Fly

Obama tries to wave away a fly buzzing around as he announces two nominations.

The Fly Approaches

The president continued to swat the fly to no avail.

The Fly Makes A Landing

Though Obama attempted to swat the fly away, it landed squarely on his forehead, resulting in an awkward yet humorous presidential moment.

Obama Announces Nominations

Obama held a press conference at the White House Thursday to announce two nominations.

Barack Obama And Mary Jo White

Obama has nominated Mary Joe White to lead the Security and Exchange Commission.

Barack Obama And Richard Cordray

Obama announced that he will re-nominate Richard Cordray to lead the Consumer Financial Protection Bureau, a role that Cordray has held for the last year under a recess appointment.