Real People, Fake Arms: Jimmy Fallon & Jason Bateman Relive Canadian Soap Opera Days (VIDEO)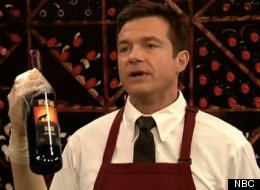 Did you know that Jason Bateman and Jimmy Fallon were on a Canadian soap opera back in the day?
Just like Alec Baldwin, Ricky Gervais, Chris Kattan, Will Ferrell and Zach Galifianakis before him, Bateman reenacted a scene from "Jacob's Patience" with Fallon. Watch the clip above!