Childhood Cancer In Hispanics On The Rise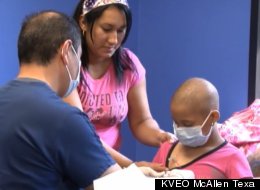 This year an estimated 1.6 million Americans will be diagnosed with cancer and more than 580,000 will die from it.
However, there is an even more alarming statistic.
Among Hispanics, cancer has now overtaken heart disease as the leading killer. This also includes a rise among kids with cancer.