We've been waiting patiently for weeks, but finally the first photo of Shakira and Gerard Piqué's baby Milan is here!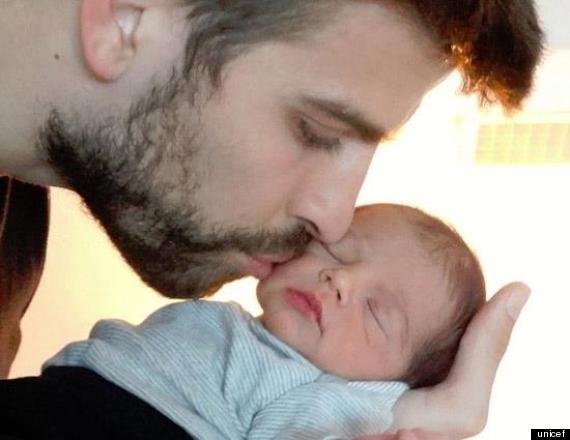 The image shows an adorable moment between father and son, in which the soccer athlete kisses his sleepy baby on the cheek.
Milan was born on January 22 at 9pm in Barcelona, Spain, by a scheduled caesarean section, and weighed approximately 6lbs. 6 ounces.
"The name Milan means dear, loving and gracious in Slavic; in Ancient Roman, eager and laborious; and in Sanskrit, unification," Shakira said in a press release.
The father had said in the past that his son looks more like him. But now we ask you, who do you think Milan looks more like, mamá or papá?
SUBSCRIBE AND FOLLOW
Get top stories and blog posts emailed to me each day. Newsletters may offer personalized content or advertisements.
Learn more