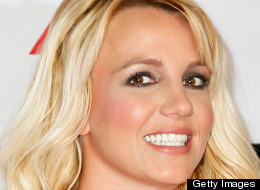 Britney Spears may become Las Vegas' finest after all.
Rumors began swirling in January that the Queen of the Comeback would be relocating to Vegas for a residency with the Caesars group, or one of the numerous other hotels reportedly bidding for her.
Last week, however, representatives from Caesars spoke to Buzzfeed about Spears, shooting down the rumors. The rep said that the hotel "is engaged with a number of today's top artists in discussions regarding headlining residencies at our venues in Las Vegas," and is "always interested in having artists with the caliber of Britney Spears performing at our theaters."
Spears' manager Larry Rudolph is telling a different story. Rudolph spoke to Extra and said "Spears' Las Vegas gig is 100% on." Extra reports that Spears is in the process of deciding between a Caesar hotel and one other property, and a formal announcement will be made once she has picked.