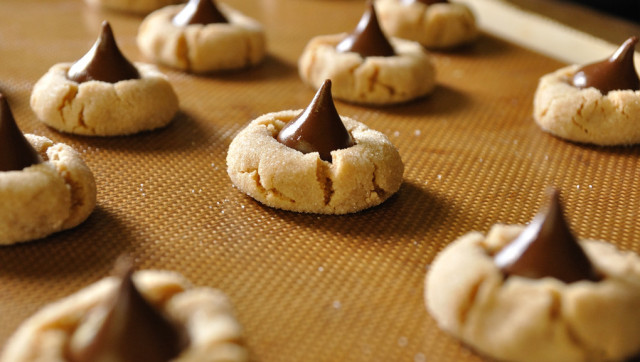 We love peanut butter. On bread, on fruit, on veggies. In cookies, on cakes, in milkshakes. We can't get enough of it.
We get it: Nutella is one of the most wonderful things around. It's thick and hazelnutty, and the food world can't seem to get enough of it. But some of us at HuffPost Taste, while guilty of indulging in this creamy treat, still prefer the original.
To help spread the peanut butter love, and to help it reclaim its rightful place as the superior nut butter, we've written the sweet and creamy food a love letter.
Check out some of our favorite peanut butter dessert recipes.
Want to read more from HuffPost Taste? Follow us on Twitter, Facebook, Pinterest and Tumblr.
PHOTO GALLERIES
Love letter to peanut butter