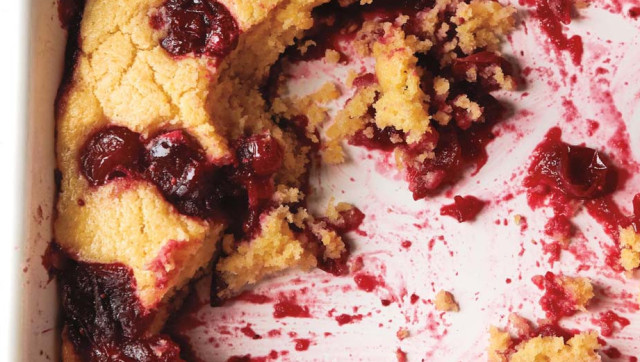 If you like pudding and you like cake, you'll love a good pudding cake recipe. A pudding cake is the perfect marriage between these two great desserts -- and it takes only 15 minutes to prep. You should always have a pudding cake recipe on hand for when you need to whip up a homemade dessert in a hurry, and we recommend this one.
You might be familiar with chocolate pudding cake, but this pudding cake features cranberries. It's made with cornmeal and cranberries cooked in maple syrup making it the perfect dessert to serve during the winter time.
SUBSCRIBE AND FOLLOW
Get top stories and blog posts emailed to me each day. Newsletters may offer personalized content or advertisements.
Learn more