Since the 31-year-old superstar took the stage at the Superdome there has been some chatter that along with her killer dance moves, she debuted a new nose. There's no denying that Beyonce looks quite different from when she started out, and while growing up has something to do with it, it's rare that the tip of of one's nose takes on the brunt of the changes.
With all that in mind it's up to you decide if Beyonce debuted a new nose, or if she has a makeup artist who is really good at contouring.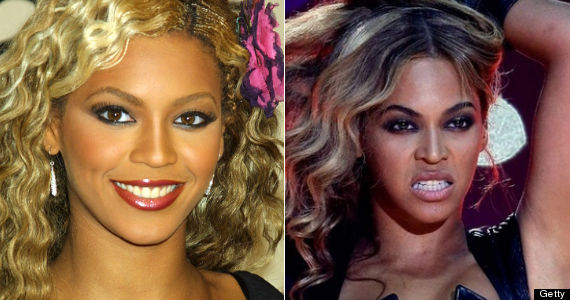 Also on HuffPost:
Stars Who May Have Had Work Done...
SUBSCRIBE AND FOLLOW
Get top stories and blog posts emailed to me each day. Newsletters may offer personalized content or advertisements.
Learn more