In honor of Valentine's Day, we're looking far and wide for the most adorable -- and adorably awkward -- love notes written by children. To start with, here's a cute kid note so charming, we'd like to write a valentine to it ourselves...
Title: Mom's "Sense of Hummer"
Just to clear up any possible confusion: No, mom doesn't have a sixth sense when it comes to boxy vehicles. She just knows how to tell (and take) a joke.
Has your child drawn or written a funny valentine? Send a photo to parents@huffingtonpost.com and it may be featured on the site!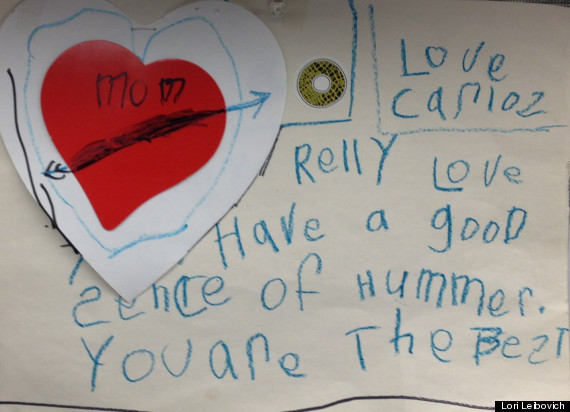 SUBSCRIBE AND FOLLOW
Get top stories and blog posts emailed to me each day. Newsletters may offer personalized content or advertisements.
Learn more