How much does Sean "Diddy" Combs love New York? Enough to tattoo it on his left forearm in large, that's how much.
The 43-year-old Harlem-born rapper -- who got an early start in hip-hop signing on the likes of The Notorious B.I.G. -- showed off his giant "New York" ink on his Instagram page, with the font of the tattoo unmistakably that of New York magazine's logo. (A bit of history for signage nerds: New York magazine was co-founded by Clay Felker and Milton Glaser in 1968; Glaser then went on to create the now-iconic "I Love New York" logo in 1975.) Anyway, Diddy should totally get a lifetime subscription to New York magazine now, or something.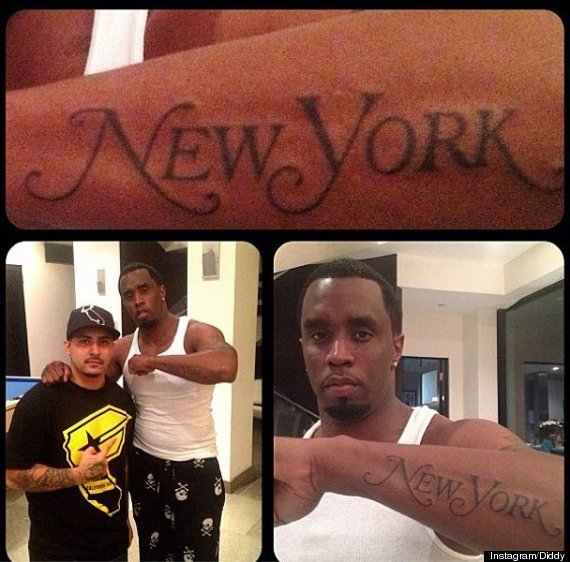 SUBSCRIBE AND FOLLOW
Get top stories and blog posts emailed to me each day. Newsletters may offer personalized content or advertisements.
Learn more