The normally mild-mannered CBS White House correspondent usually makes the news for his reporting on the Obama administration. Who knew he had THIS lurking in him?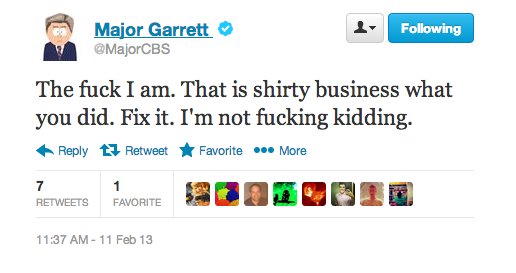 Clearly, you don't want to get on Major Garrett's bad side. The consensus on Twitter seemed to be that he'd meant to send a direct message to someone who is, presumably, very, very, very, very sorry for what they did. The use of the British slang term "shirty" was also a source of amusement.
Garrett later posted this rather gnomic message:
SUBSCRIBE AND FOLLOW
Get top stories and blog posts emailed to me each day. Newsletters may offer personalized content or advertisements.
Learn more