An Emoji Vision Of The Art World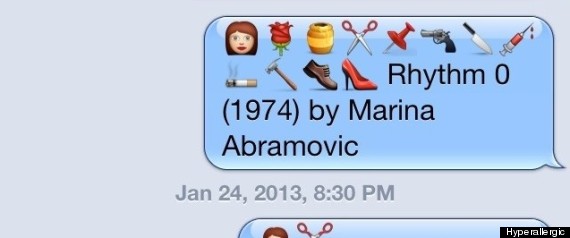 hyperallergic.com:
Ah, the simplicity of it all. A simple tumblelog post has evolved into a Twitter meme simply named #emojiarthistory.
Edvard Munch may be the only artist blessed with his own emoji, but it appears the emoji lexicon is quite flexible, particularly when it comes to art.
Read the whole story: hyperallergic.com