All babies are beautiful but this one is damn attractive.
When a Russian mother noticed a "large shortage" of magnets from her refrigerator, she pinned her 16-month-old son as the culprit. Except the boy hadn't just taken the magnets off the kitchen fridge-- he'd swallowed them, according to the Austrian Times
Doctors had to surgically remove an alarming 42 toy magnets from the baby's stomach on Tuesday, said spokesman Olga Terekhina in a Chelyabinsk Oblast Children's Hospital announcement.
The mother rushed her son to a local clinic, where an ultrasound revealed dozens of marble-sized magnets filling up his abdomen, according to the Daily Mail. He went straight to the operating room, and was reportedly in recovery on Tuesday.
Pediatric surgeon Nikolai Mikhailovich said he's extracted as many as two dozen magnets or foreign objects at one time, but 42 pieces was a "record" for him, according to the release.
(Story Continues Below)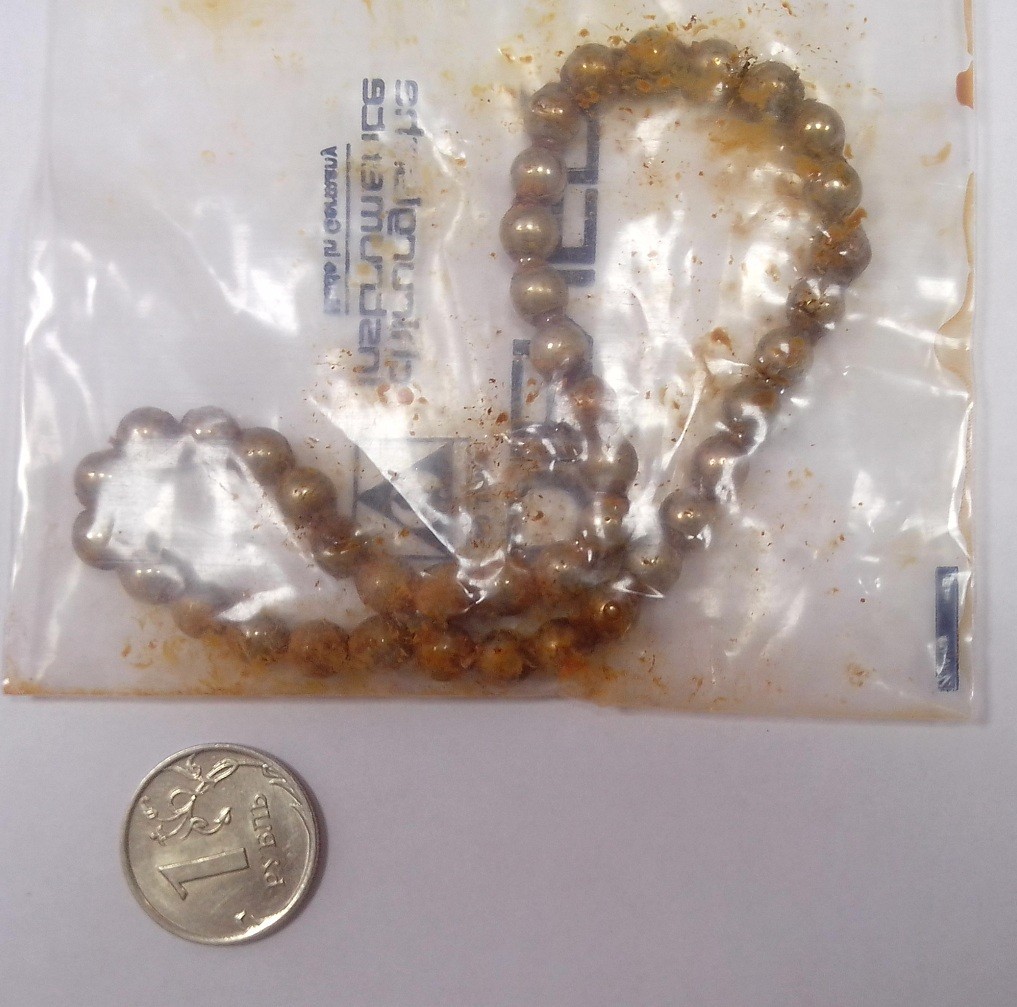 The surgeon also urged parents to keep small objects away from young children, as instances like this aren't exactly rare.
Last March, a 3-year-old Oregon girl underwent invasive surgery after the 37 magnets she'd swallowed ripped holes in her lower intestine and stomach. That August, federal consumer safety officials filed complaints to force a company to take their desktop magnet toys off the market, claiming that nearly a dozen children had swallowed them since 2009.
The problem extends to household pets. In November, a hamster named Smurf swallowed a magnet and subsequently got stuck to his metal cage.
H/T the Daily Mail

Also on HuffPost:
Loading Slideshow
Prostate Plushies!

Beanie Babies, OUT. Plush mammaries, ovaries and testicles by <a href="http://iheartguts.com/shop/index.php?main_page=index&cPath=8">I Heart Guts</a>, IN. They come in a variety of colors so your freak child's room will at least match.

Teddy Bear Body Bags!

...

OK, Not Really

It's a washing machine-safe bag for Teddy. Still, we couldn't help but notice a bit of morbidity in "Teddy Needs a Bath!"

Baby Mustaches

So you're training your baby to be a hipster, huh? Round this gift off with a trust-funded apartment in Brooklyn, soy milk, and biodegradable diapers.

Mini Taxidermy

It's important that your kid learns the pride and general enjoyment of having mounted heads on his or her wall early.

Bear Pong

You want your children to go to college? Stop telling them they need to get good grades and find a career, and give them a real college experience early on: a giant version of beer pong that features buckets instead of keg cups. What liquid do you fill them with? You be the judge, but please don't get arrested.

THIS

Don't stare into its eyes too long. It will try to reach into your soul.

Numbers Alive!

No good child is complete without a nervous tick or complex brought on by a deep-rooted fear of inanimate objects. <a href="http://www.numbersalive.org/">NumbersAlive!</a> gives a face to your favorite numbers, which is horrifying.

Meth!

Awww, look at wittle Heisenberg and his wittle meth cook outfit! Breaking Bad plush dolls are awesome, we'll admit, but should your kids own them? Yes, actually. They'll be chemists in no time.

Fuzzy Heads

Readers are always asking us, "I want to line my child's wall with anthropomorphized soft cylinders, but which ones should I get?" Here you go. Thank us later.

Thinking Putty

Son, I told you not to eat the cupcakes before dinner. You know the consequence for your actions. Thirty minutes in the Thinking Putty.

Fake Baloney

You can play a game with fake baloney, we hear. It appears to be some sort of twisted home economics lesson with no reward of a sandwich at the end.

Time To Get Alternative!

Forget Bratz, your child was <em>made</em> to start their own alternative clique at school. This pink-haired monkey is a lesson in fashion.