Creepiest Commercial Ever? Ad For Czech Dating Site Lidé Is Hilariously Disturbing (VIDEO)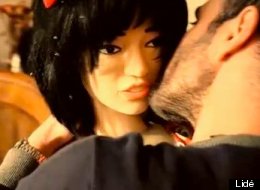 Well, that was sufficiently creepy.
That isn't a short horror film or, as Buzzfeed describes, a "suicide PSA" above. It's actually a a commercial for Lidé, an online dating site in the Czech Republic. In it, a sex doll apparently "kills" herself after her lover (?) starts looking for love on the web, a plot that honestly wouldn't surprise us if it were made into an American movie. Come on, "Lars And The Real Girl" Part Two?