As the Season 3 finale of "Downton Abbey" draws closer, we've been looking back fondly on the heartbreaking and hilarious episodes that have made this season such a special one.
From Lady Violet's (Maggie Smith) sarcasm to Lady Mary's (Michelle Dockery) exclamations, the perfectly timed lines of "Downton" are just as important as the fancy attire and elegant interiors.
So, "Downton" fans, it's time to challenge your knowledge of Season 3: Just how well do you know your "Downton" quotes? Take the quiz below to find out!
Who said what on "Downton"?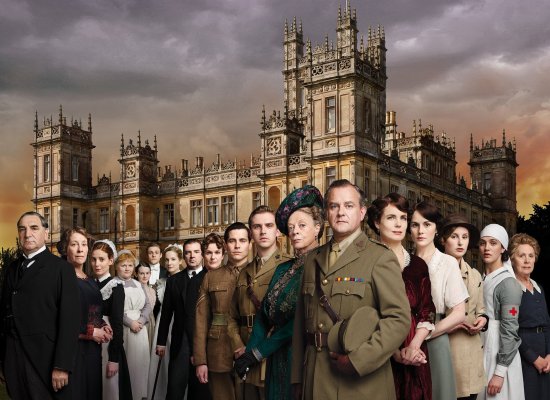 To get the highest score, get all the answers right in the fastest time!
The clock will start as soon as you submit your first answer.
0:00
"He's so relieved we're getting married he wouldn't mind if you carried me up naked."
Catch the season finale of "Downton Abbey" airing on Sun., Feb. 17 at 9 p.m. EST on HBO.


Loading Slideshow
Downton series 3 episode 1

Downton's new footman Alfred Nugent

Downton series 3 episode 1

Lady Mary, Lady Sybil and Anna

Downton series 3 episode 1

Earl Of Grantham, Robert

Downton series 3 episode 1

Alfred Nugent

Downton series 3 episode 1

Mrs Hughes

Downton series 3 episode 1

Mrs Hughes and Mr Carson

Downton series 3 episode 1

Dinner downstairs

Downton series 3 episode 1

Mrs Hughes and O'Brien

Downton series 3 episode 1

Alfred Nugent

Downton series 3 episode 1

Mr Carson

Downton series 3 episode 1

Mr Carson

Downton series 3 episode 1

O'Brien

Downton series 3 episode 1

O'Brien

Downton series 3 episode 1

Tom Branson

Downton series 3 episode 1

Anna Bates and Thomas Barrow

Downton series 3 episode 1

Carson and O'Brien

Downton series 3 episode 1

Daisy

Downton series 3 episode 1

Thomas and Daisy

Downton series 3 episode 1

Alfred Nugent

Downton series 3 episode 1

Robert

Downton series 3 episode 1

Robert

Downton series 3 episode 1

Robert and Carson

Downton series 3 episode 1

Robert and Carson

Downton series 3 episode 1

Lady Edith

Downton series 3 episode 1

Downton series 3 episode 1

Anthony Strallan

Downton series 3 episode 1

Lady Edith and Anthony Strallan

Downton series 3 episode 1

Lady Edith

Downton series 3 episode 1

Anna and Bates

Downton series 3 episode 1

Bates

Downton series 3 episode 1

Anna

Downton series 3 episode 1

Anna

Downton series 3 episode 1

Downton series 3 episode 1

Downton series 3 episode 1

Downton series 3 episode 1

Downton series 3 episode 1

Downton series 3 episode 1

Shirley MacLaine as Martha Levinson

Downton series 3 episode 1

Shirley MacLaine as Martha Levinson

Downton series 3 episode 1

Downton series 3 episode 1

Downton series 3 episode 1

Downton series 3 episode 1

Downton series 3 episode 1

Downton series 3 episode 1

Downton series 3 episode 1

Downton series 3 episode 1

Downton series 3 episode 1

Downton series 3 episode 1

Downton series 3 episode 1

Downton series 3 episode 1
Related on HuffPost: