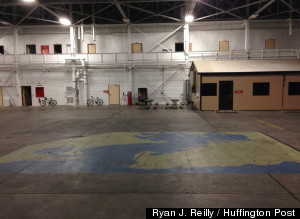 Today, however, the detention center at Guantanamo appears less likely than ever to close. There are 166 people currently imprisoned, down from a high of 684 in 2003. But those who remain are likely to do so indefinitely. Effectively banned from the continental U.S. by Congress, disowned by their home countries and unwelcome pretty much everywhere else, they have no place to go.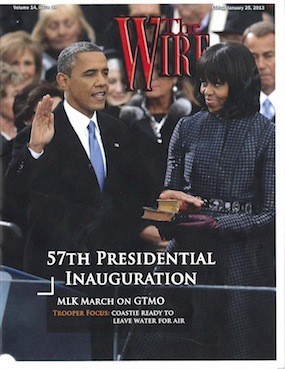 In addition to his official portrait, visible in a few locations around the base, there are other subtle reminders that Obama is now in charge. The tents at Camp Justice are outfitted with energy-efficient light bulbs. The cover of "The Wire" -- the newsletter of Joint Task Force Guantanamo, the entity which runs GTMO's prisons -- features a photo of Obama's ceremonial swearing in at his second inauguration. A military spokesman who travels with reporters to Guantanamo is married to another man.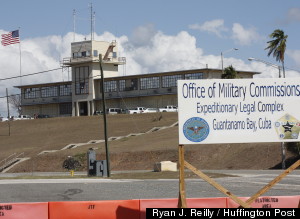 Miranda rights don't apply in military commissions -- statements just need to be determined to be voluntary in order to be included as evidence. There are also looser rules on hearsay statements. Martins said the distinctions between U.S. courts and the military commissions could be "decisive in certain cases."
SUBSCRIBE AND FOLLOW
Get top stories and blog posts emailed to me each day. Newsletters may offer personalized content or advertisements.
Learn more