Last month, President Barack Obama unveiled a comprehensive gun control plan. Following the Jan. 16 White House event, which included the unveiling of 23 executive actions, Obama responded to letters from children backstage. The children wrote to the president expressing concern about gun violence and school safety.
Now, the White House has released a photo of Obama responding to one of the letters. The message at the bottom is simple: "No guns!" Some of Obama's response is obstructed by his hand, but it shows him in the process of writing what appears to be "proud of you."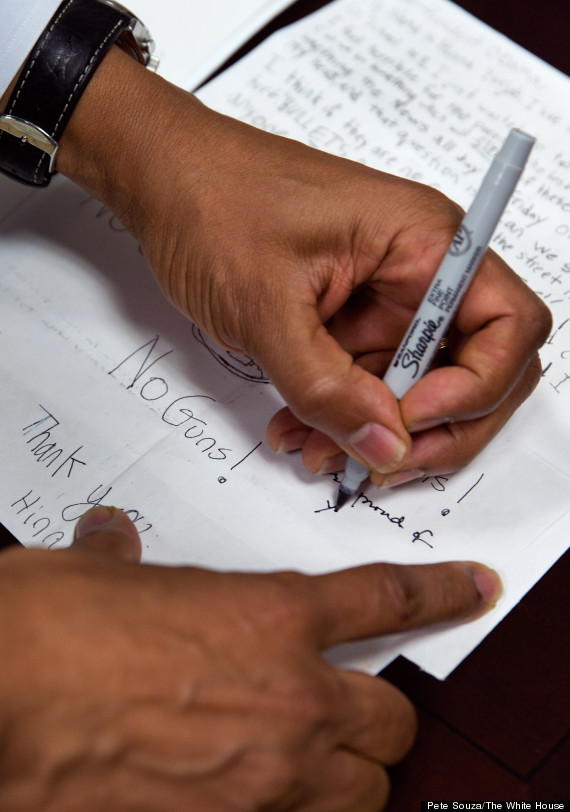 Also on HuffPost:
Pivotal Moments In The Federal Gun Control Debate
SUBSCRIBE AND FOLLOW
Get top stories and blog posts emailed to me each day. Newsletters may offer personalized content or advertisements.
Learn more