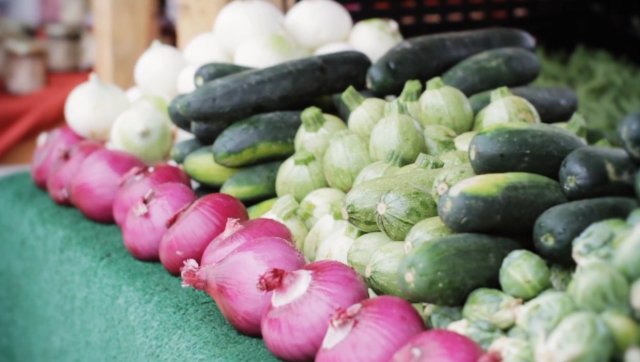 We know how you get in February. Because it is exactly how we get in February. Spring feels a long way away. Summer feels even farther. We'd like to invite you to watch this video of a San Diego farmers market and feel like someone dropped you off in early July via time machine.
There are dogs, there are kids, there are nice ladies and gentlemen handing out samples. There are peaches, cucumbers, blackberries and tamales steaming. There are popsicles. In short, this is a glimpse into everything we crave in the dead of winter. As the days lengthen just slightly outside, and the spring onions and mushrooms pop up, we'll start to calm down a little. Until then, we might just watch this video a few more times as a concentrated shot of summer sunshine. Enjoy!
Want to read more from HuffPost Taste? Follow us on Twitter, Facebook, Pinterest and Tumblr.
ALSO ON HUFFPOST:
PHOTO GALLERIES
Farmer's Market Rules