Wendy's Sign FAIL: The Only Thing Worse Than Horsemeat? (PHOTO)
Maybe it's just the international horsemeat scandal currently going on that made this sign stand out to us, but something about Wendy's job pitch doesn't feel right.
Redditor choderboy recently posted a photo of sign below with the title, "Soylent Wendy's?" -- a little joke for you sci-fi fans.
We don't want to put down any job in an economy like ours, but we might think twice before applying for this one: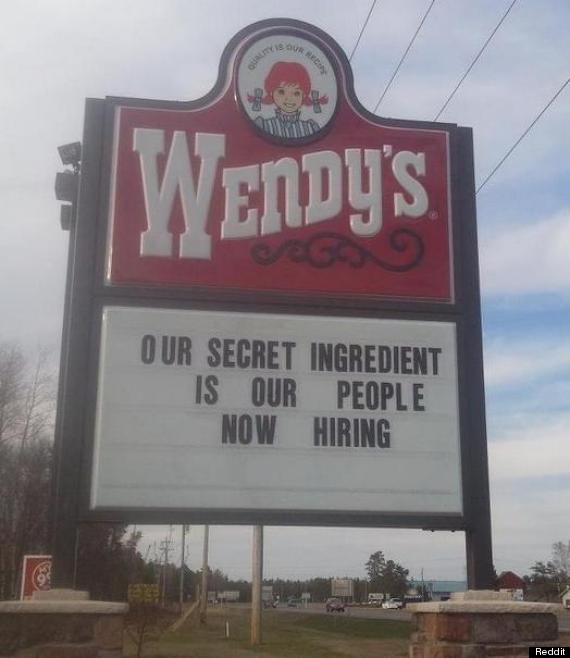 Via Reddit/Pleated Jeans