Shoshanna, that you? "Girls" actress Zosia Mamet made her way into the "Late Show with David Letterman" Wednesday showing off an entirely new look. Maybe it was her coppery blond hair or deep red lipstick, the oversized jacket or heart sign tattoo that she coyly flaunted to the cameras, but Mamet -- the 25-year-old daughter of famed playwright David Mamet -- had us looking twice.
"Girls" creator Lena Dunham recently revealed that Mamet's character on the hit HBO show was not originally intended to be a series regular. "[Mamet] definitely shifted my original conception of the character, which was a much more tangential girl, whose main job was to illuminate how un-'Sex and the City' this world was," Dunham told the New York Times Magazine in January. "But Zosia's read -- her odd intonations, her roiling insecurity -- gave me the sense that Shoshanna could be something much larger."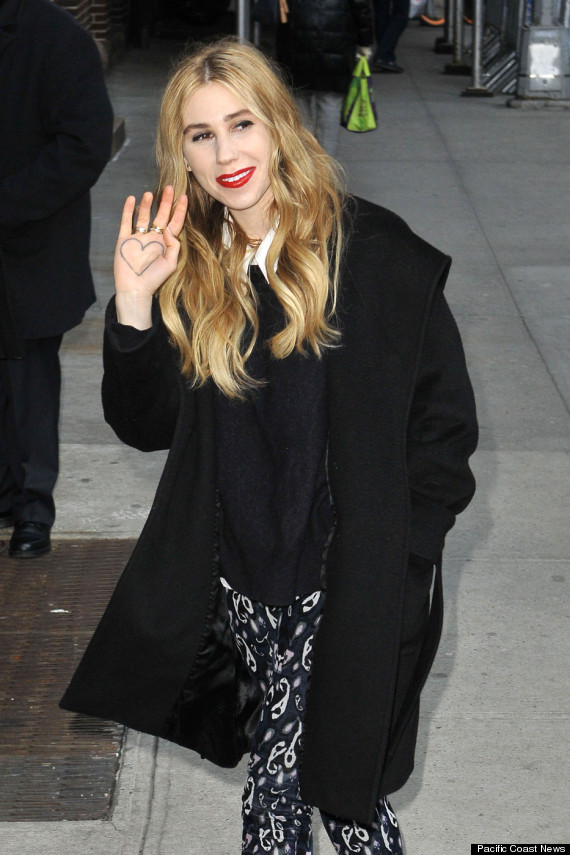 SUBSCRIBE AND FOLLOW
Get top stories and blog posts emailed to me each day. Newsletters may offer personalized content or advertisements.
Learn more