Proud parents Amber Rose and Wiz Khalifa welcomed son Sebastian Taylor less than 24 hours ago. And the couple have already shared the first photo of their little guy, whom Wiz has affectionately nicknamed "the Bash."
Early Friday morning, Rose tweeted "Best daddy ever.... Up with the baby so Muva can go back to sleep :-)," along with an adorable Instagram picture of Khalifa holding Sebastian.
Khalifa later tweeted, "Thanx for all the love guys. Bash took his first poop, had a good meal now he's peacin ✌" (thanks for sharing, Wiz!).
He also joked, "My wife sed she juss wants a jacc & coke, a cheesesteak, and a ciggarette :-) Thass why im marryin that woman!"
Rose and Khalifa have been chronicling their pregnancy via social media since they announced they were expecting last September. Though they revealed Sebastian's name only yesterday, they hinted at their baby-name choice during an interview on the radio show "Big Boy's Neighborhood" in January. "It's a total boss name for a boy," Rose said. "It's funny because I came up with the name for our boy and immediately he came up with a rapper [nickname] for him."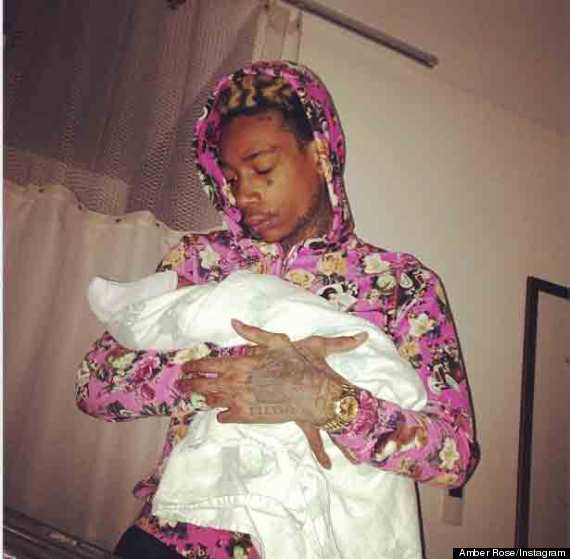 SUBSCRIBE AND FOLLOW
Get top stories and blog posts emailed to me each day. Newsletters may offer personalized content or advertisements.
Learn more