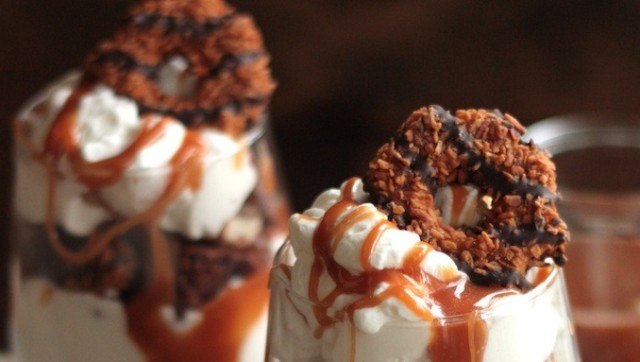 It's become increasingly rare to see the word "parfait" without the word "yogurt" tacked onto it, but this hasn't always been the case. "Parfait," French for "perfect," initially referred to a frozen dessert that began cropping up around the late 1800s.
The frozen dessert, made from sugar syrup, egg and cream, still exists today, but has been trumped in America by a layered treat consisting of ice cream, gelatins, fruits, and of course, yogurt, stacked in layers. We've already shared a plethora of breakfast parfaits with you. But what if you're craving these sweet layers for dessert?
Dessert parfaits replace yogurt with other thick ingredients, like mascarpone or whipped cream. Check out 12 of the best we could find:
SUBSCRIBE AND FOLLOW
Get top stories and blog posts emailed to me each day. Newsletters may offer personalized content or advertisements.
Learn more