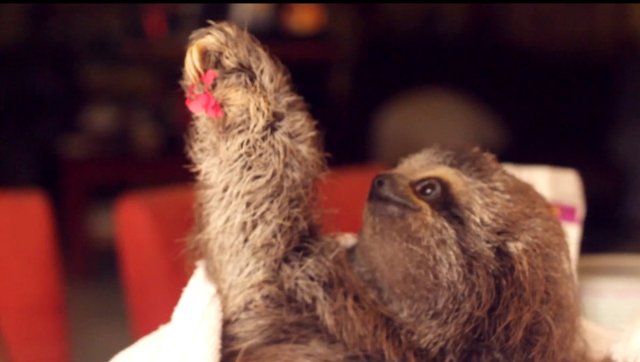 This week, a video of Matty, the baby sloth, and his handler, Claire, went viral. It might be the most amazing moment a human and animal have shared. Like, in the history of time.
In the video, Matty gazes at Claire with his little sloth face, and then, using his tiny sloth claws, he gives her a petal from a pink hibiscus flower.
Rachael Hosein, a tourist, captured the moment at a sloth sanctuary in Costa Rica, according to the New York Daily News. Watch it below.
Also on HuffPost:
Animals Who Want To Share
SUBSCRIBE AND FOLLOW
Get top stories and blog posts emailed to me each day. Newsletters may offer personalized content or advertisements.
Learn more