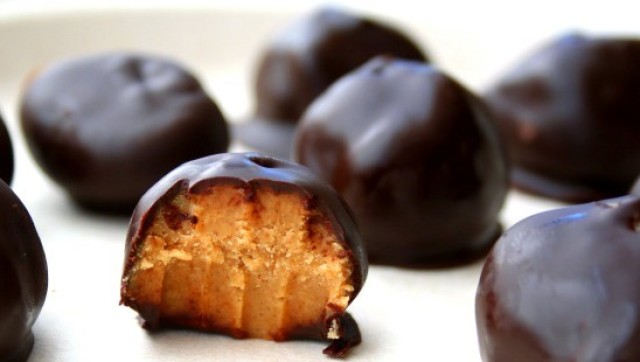 A diabetes-friendly diet calls for healthy carbohydrates, such as fruits and vegetables, and an eschewing of sodium, saturated fats and trans fats. One might think that this poses a problem when it comes time for dessert, but with some careful planning, desserts for those suffering from this disease can be as tasty as they are healthy.
Generally speaking, baked goods are super-high in trans fats, no thanks to cups upon cups of white sugar, and sticks upon sticks of butter. But replacing these less-than-ideal ingredients with healthier alternatives is easy.
Diabetic desserts often include dates, oats, and peanut butter. And don't fret: chocolate is definitely not off-limits. We put together the best diabetes-friendly desserts we could find on diabetic food blogs. Check it out!:
Diabetes-Friendly Desserts
SUBSCRIBE AND FOLLOW
Get top stories and blog posts emailed to me each day. Newsletters may offer personalized content or advertisements.
Learn more