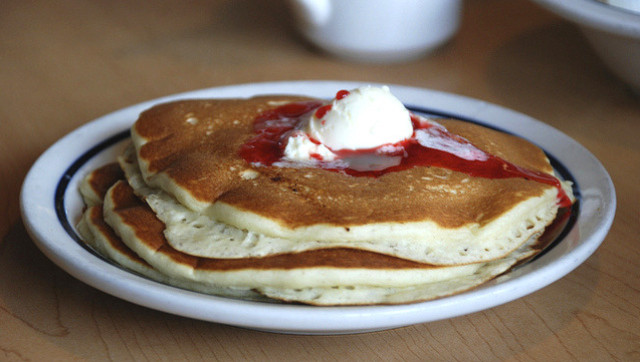 While the debate for the best breakfast food is still up in the air -- it's hard to beat bacon in any category -- somewhere in our hearts, pancakes are tops no matter what. While breakfast sandwiches may woo us and MacDonald's hash browns may distract us, nothing could ever take the place of a (big!) plate of perfectly fluffy, golden-brown pancakes.
Whether they're made plain or loaded with chocolate chips, we have trouble ordering anything else when going out for breakfast. No matter how many plates upon plates of stacks we've eaten, pancakes just never get boring. With all that in mind, and with National Pancake Day just behind us, we thought it was about time that we just came out and said it: we love pancakes, in so many different ways.
SUBSCRIBE AND FOLLOW
Get top stories and blog posts emailed to me each day. Newsletters may offer personalized content or advertisements.
Learn more