Looking for an interesting way to educate your children on the value of art history? Perhaps this photography project, imagined by Australian artist Bill Gekas and his adorable 5-year-old daughter, can help.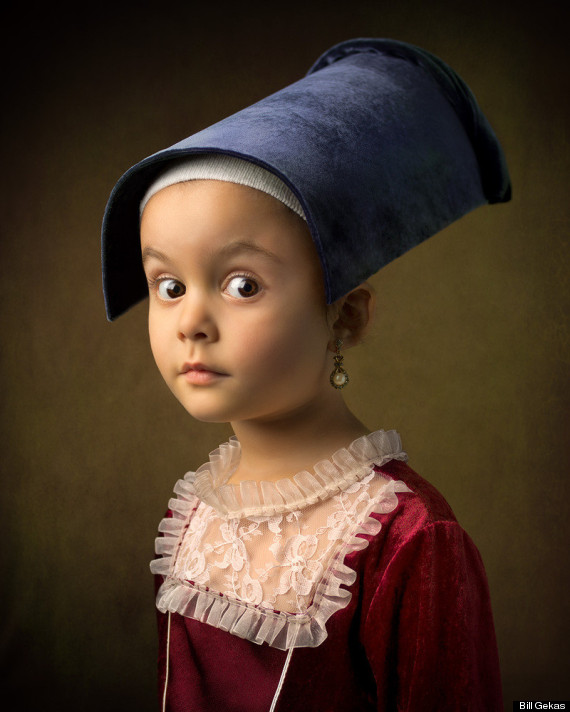 Gekas's project reminds us of the family photo series created by artist Maisie Broadhead. In her reenactments, titled "Take the Chair," Broadhead recruited relatives to recreate the paintings of Vermeer and Rene Magritte. What do you think, readers: is this tribute a new trend in contemporary photography?
Scroll down for more of Gekas's work and let us know what you think of his father-daughter photo project in the comments section.
Photographer Bill Gekas Reimagines Classical Paintings Feautring His 5-Year-Old Daughter
SUBSCRIBE AND FOLLOW
Get top stories and blog posts emailed to me each day. Newsletters may offer personalized content or advertisements.
Learn more