"It's disappointing that CBS -- once the exemplar of editorial independence and innovation -- continues to use its heavy hand to hold back progress from consumers," Joe Clayton, DISH president and CEO, said in a statement.
According to DISH, in the few hours Cuoco's tweet was live, it received thousands of clicks.
"Clearly, with this kind of response, consumers have a true interest in the types of innovations the DISH Hopper offers," Clayton said in a statement. "It's a shame that CBS, despite its legacy, feels it needs to thwart this kind of consumer demand."
Request for comment from Cuoco's representative was not immediately returned.
UPDATE: CBS provided a statement: "Once again, Joe Clayton demonstrates his dubious gift for hyperbole and hucksterism. No demands were made, but it's clear that Dish's culture of fabrication is alive and well."
DISH provided a screen capture of the deleted sponsored tweet.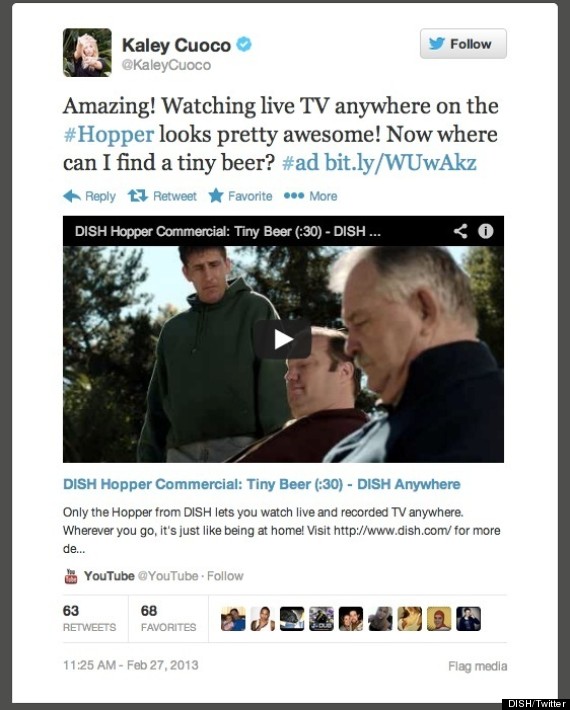 2013 Renewal Index: Canceled, Renewed & On The Bubble Shows
SUBSCRIBE AND FOLLOW
Get top stories and blog posts emailed to me each day. Newsletters may offer personalized content or advertisements.
Learn more