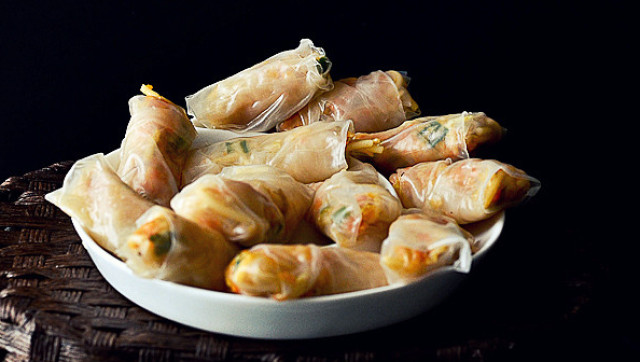 Thai food can be endlessly delightful, with its various noodles and curries. However, it's not always the most vegetarian-friendly cuisine, as many dishes involve chicken, beef or seafood.
Sure, simply removing the chicken from Pad Thai could still lead to an enjoyable meal of nutty aromas, but there are more inventive ways for vegetarians and vegans to partake in Thai cuisine. The vegetarian Thai recipes we've discovered include vegetarian staples such as quinoa, tofu and chickpeas, but they also venture into the experimental. Thai-inspired french fries and vegetarian "duck" salad put an interesting twist on the cuisine.
Want to read more from HuffPost Taste? Follow us on Twitter, Facebook, Pinterest and Tumblr.
PHOTO GALLERIES
Vegetarian Thai Recipes