So this happened this week: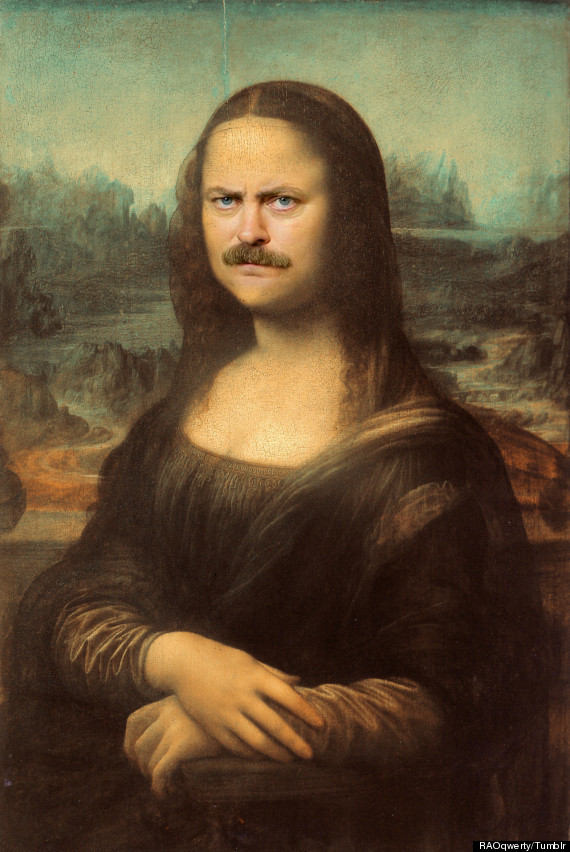 Ron Swanson is not exactly known for his smile, so who knew the mustachioed handy-man of "Parks and Recreation" could pull off Mona Lisa's smirk so well?
SUBSCRIBE AND FOLLOW
Get top stories and blog posts emailed to me each day. Newsletters may offer personalized content or advertisements.
Learn more