Here's one wedding dress that's actually good enough to eat.
Cake decorator Donna Millington-Day unveiled a life-size wedding dress made out of cake at England's National Wedding Show on Thursday. The six-foot-tall cake consists of 17 tiers of sponge cake, 49 pounds of sugar paste icing and two pounds of royal icing and could feed 2,000 people, according to the Daily Mail. Check out the stylish confection below: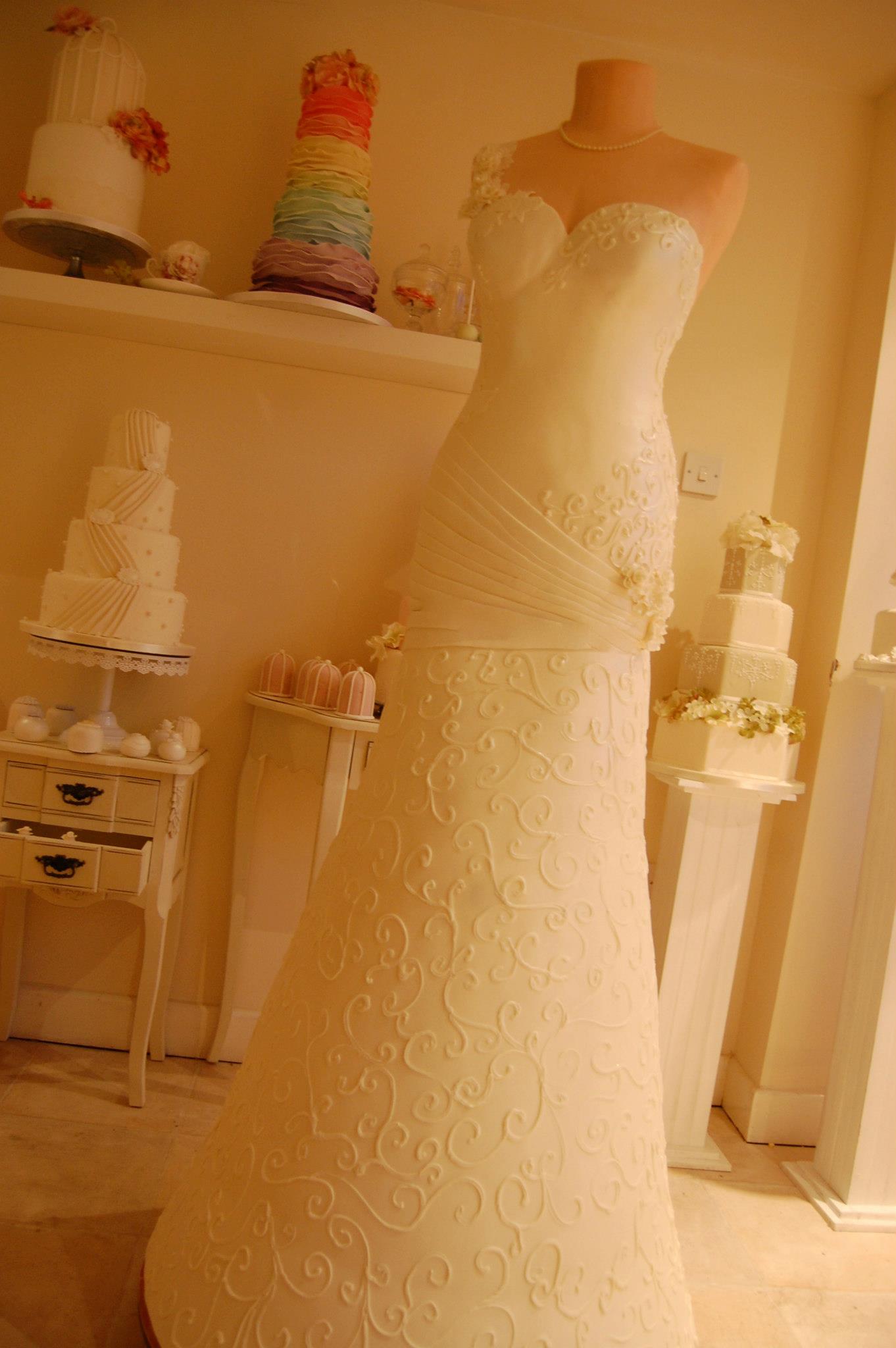 Millington-Day, who owns Fairytale Cake Company, told the Daily Mail that the cake was her six-year-old daughter Hannah's idea. While looking through her parents' old wedding photos, Hannah suggested recreating Millington-Day's dress out of cake.
Although she estimates the cake is worth £6,000, Millington-Day plans on keeping it in her store's window.
Click through the slideshow below to learn the most fascinating wedding statistics.
FOLLOW HUFFPOST