A typographical gaffe that appeared in Minnesota's Free Press of Mankato caused quite a stir in the social media universe this week.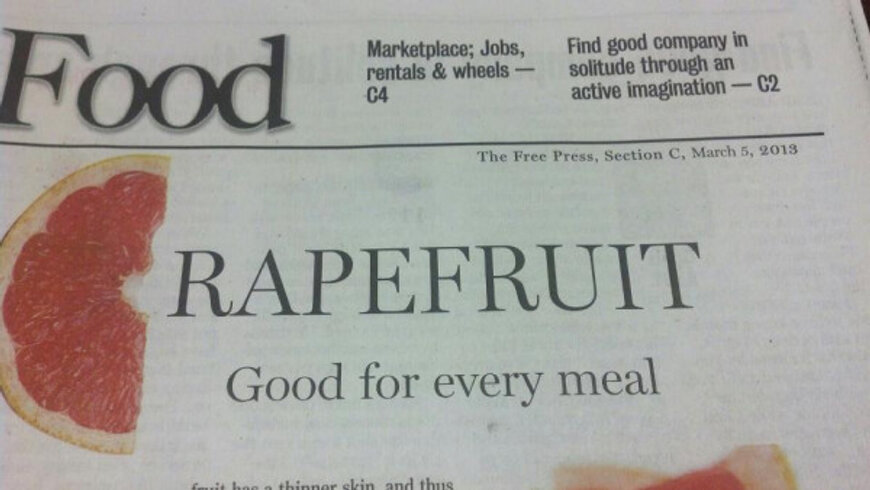 (Credit: Twitter/Jonah Goldberg)
Tragically, the slice of grapefruit was deemed not sufficiently "G-like" by Free Press readers, and the attempt at achieving a visually appealing headline turned awry for the newspaper.
Before long, images of the headline began appearing on Facebook and Twitter, and an inevitable explosion of "rapefruit" jokes and puns ensued.
"You are absolutely right that rape is not funny and nothing to joke about. Rapefruit on the other hand is frigging hilarious," wrote one tickled netizen on the newspaper's Facebook page.
(Story continues below)
"Obviously, in hindsight, we would have done this differently," Jim Santori, the newspaper's publisher, said.
SUBSCRIBE AND FOLLOW
Get top stories and blog posts emailed to me each day. Newsletters may offer personalized content or advertisements.
Learn more