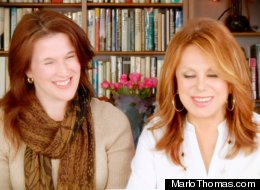 If you want to get started with couponing but you don't have much time, focus on personal care items to get the biggest savings. Coupon Expert Jill Cataldo explained that things like toothpaste, razors, hair color and deodorant are some of the easiest items you can get for free with coupons. There are high-value coupons out for these products, and when they go on sale you can often combine the deals.


For more money-saving advice, see Jill's expert couponing tips and tricks:


Jill Cataldo's Tips To Save Money
Spend a little time to save a lot of money. You don't need to spend hours clipping coupons -- 30 minutes to an hour once a week is all it takes. Use coupon blogs to find the stores you shop at, then match coupons with sales and your own shopping list.

Stores sometimes have different sales online, extra savings codes in addition to sales prices or free shipping. It can make buying online cheaper than shopping in stores.

Don't cancel your Sunday delivery just yet -- almost half of coupons still come from the newspaper! Get extra copies of favorite coupons by asking family, friends and neighbors for their inserts.

Clothing sales cycles are predictable. Start buying one season behind the current season. For instance, stock up on winter essentials for next year in early spring when stores are making space for warm weather clothing.

Drugstore staples like toothpaste, razors, soap and deodorants are the easiest products to save on. Many of these products offer high-value coupons, and then the products go on sale. At drugstore chains like CVS and Walgreens, combine your coupons and sales with loyalty promotions -- you can get products for close to free!

Some of Jill's favorite sites to save -- in addition to her own at JillCataldo.com -- are Coupons.com, SmartSource.com and RedPlum.com. These are all online components of coupons that appear in the newspaper each week. The best part? You don't have to register -- just start clicking to save.

Store rewards cards and electronic coupons are increasing in popularity. Some offer a percentage of what you spend back or rewards-only discounts -- scan your card each time you checkout to ensure you get the savings.

Many stores offer deals and coupons through Facebook or Twitter. Some have Foursquare deals where you receive a percentage off your total just for "checking in" at the store. Check your social media accounts before you head out shopping for exclusive deals.

Do you really like a particular product or brand? Email or call the company and let them know. They love hearing from their customers, and will often send you coupons via email or snail mail.

There's sometimes a stigma surrounding using coupons. There shouldn't be -- a dollar saved is still a dollar. There's no difference between coupons and money -- stores are reimbursed by the manufacturer for the coupon value.

Aim to shop when the sale price is half -- or less than half -- of the regular price. Combine the sales with coupons to drop the price even lower.
Add Marlo On Facebook:
Follow Marlo on Twitter:

Weekly Newsletter

Sign up to receive my email newsletter each week - It will keep you up-to-date on upcoming articles, Mondays with Marlo guests, videos, and more!

Sign up here