Former presidential hopeful Mitt Romney celebrated his 66th birthday on Tuesday. His son, Tagg Romney, tweeted a photo of his smiling father wearing a birthday hat, sitting in front of fluffernutter cupcakes lit with birthday candles.
In a second frame, Romney appears mid-chew.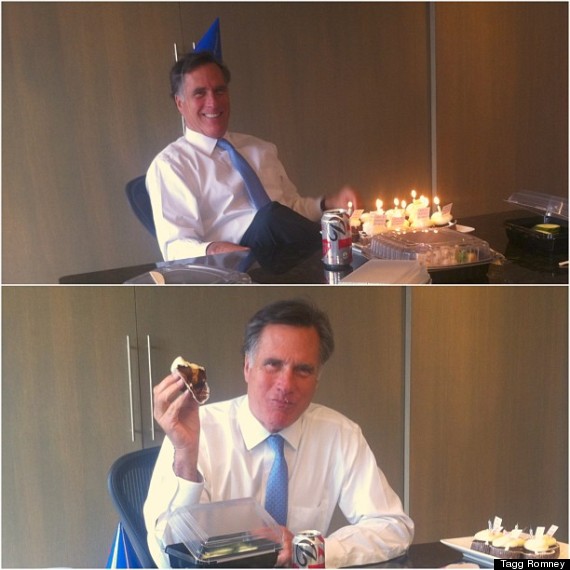 SUBSCRIBE AND FOLLOW
Get top stories and blog posts emailed to me each day. Newsletters may offer personalized content or advertisements.
Learn more