'The Beast,' Live-Action 'Beauty And The Beast' Film, Under Development From Disney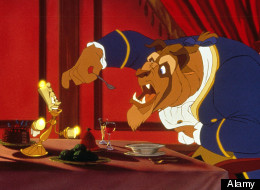 Riding on the box office success of the James Franco-led "Oz: The Great and Powerful," Disney has plans for another adaptation of a childhood favorite, Deadline.com reports.
Disney is reportedly in talks to reinterpret the classic 1991 animated "Beauty and the Beast" as a live-action film called "The Beast."
Deadline reports that Joe Ahearne ("Trance") is in negotiations to write the script for "The Beast" and the film will likely screen in 3D.
A number of childhood reinterpretations have hit the box office as of late. Recent successes include "Oz: The Great and Powerful" and 2010's "Alice in Wonderland." Just in its first weekend, "Oz" brought in close to $80 million, while "Alice" reached a lifetime domestic gross of $334 million. However, others have not been so lucky. Recent releases "Jack the Giant Slayer" and "Hansel and Gretel: Witch Hunters" have struggled at the box office. Since its release in January, "Hansel and Gretel" has made $54 million, while "Jack" has brought in $43 million.
For more, head over to Deadline.