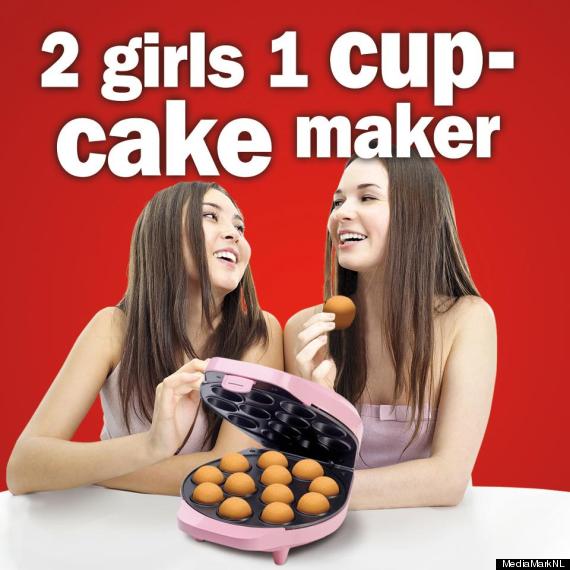 According to a Huffington Post translation, the image is captioned "So good that it's impossible to film," which pretty much confirms that the ad is a knowing nod to the infamous viral scat porn video so hideously awful that Louis C.K. couldn't handle it.
A site search of MediaMarkt.nl revealed that the retailer in fact sells a "Princess Royal" cupcake maker, which is a few class points above what the ad implies; barf and poop are optional.
Also on HuffPost:
The Funniest Photoshop FAILS
SUBSCRIBE AND FOLLOW
Get top stories and blog posts emailed to me each day. Newsletters may offer personalized content or advertisements.
Learn more