The sparkly jumpsuit was one of the hottest celebrity style trends in 2012, but Alicia Keys is keeping the sexy body-hugging getup in the spotlight.
The "Girl On Fire" singer lit up the stage Tuesday night for a sold-out performance at the Los Angeles Staples Center, wearing a black sequin-and-spandex jumpsuit that showed off her enviable curves. The sheer low-plunging design extended beyond her navel and left little to the imagination. See-through threads are quickly becoming Alicia's signature style (see: here and here).
However, Ms. Keys is a classy chick--she kept the bottom half of the suit a bit more conservative. She also added a pair of t-strap Aldo shoes and a fedora hat for a little homage to the King of Pop.
Here's a look at Alicia's showstopping jumpsuit and check out more celebs rocking sparkly catsuits in the slideshow below.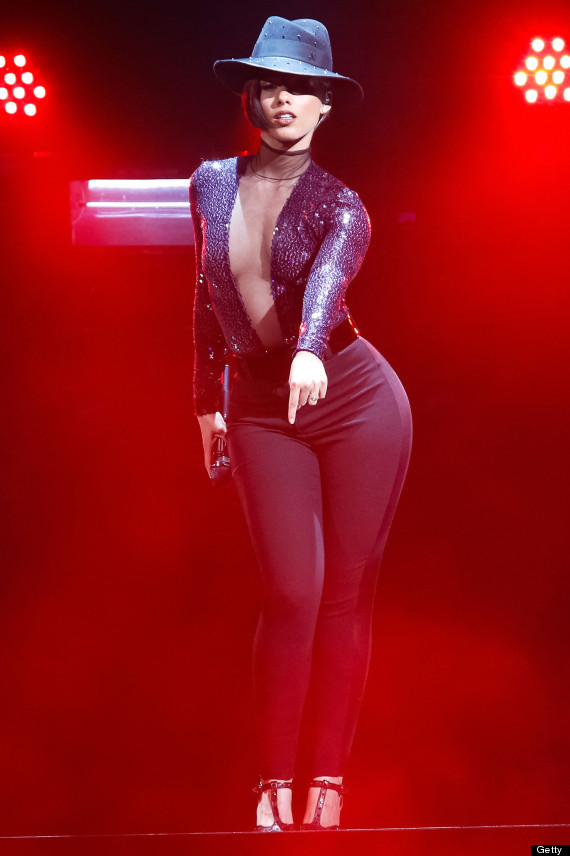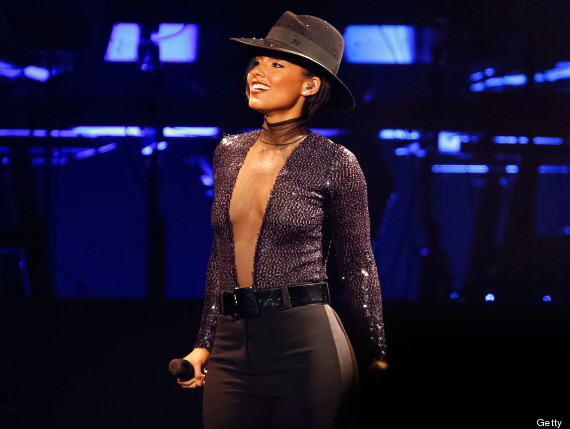 Loading Slideshow
Jennifer Lopez

Nicki Minaj

Shania Twain

Katy Perry

Katy Perry

Kristen Stewart

Jennifer Lopez

Rita Ora

Chaka Khan

Jessie J

Jessie J

Amy Childs

Karolina Kurkova

Rose Byrne

Katy Perry

Jennifer Lopez

Katy Perry

Lady Gaga

M.I.A.

Cheryl Cole

Jennifer Lopez

Thandie Newton

Rita Ora

Ana Victoria

Rihanna

Alicia Keys

HOUSTON, TX - MARCH 18: Alicia Keys performs in support of her Girl on Fire release at Toyota Center on March 18, 2013 in Houston, Texas. (Photo by Tim Mosenfelder/Getty Images for ID-PR)

Shania Twain In A Catsuit At Age 47!

After an eight year hiatus from the stage, Shania Twain came back in style...at age 47!