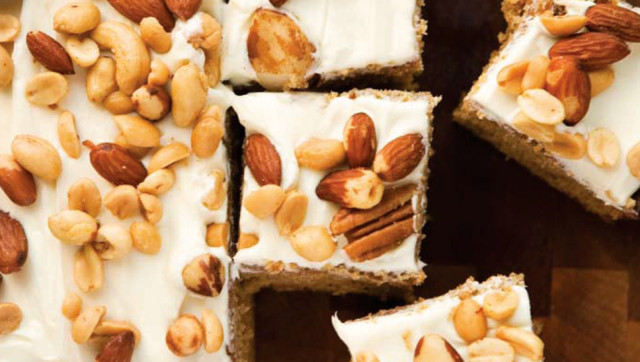 What better time to enjoy beer cake than the day right before Saint Patrick's Day? While beer cake won't get you inebriated -- no matter how many slices you eat -- it does have a great flavor thanks to the brew. The flavor depends on the type of beer you use, so be sure to stick with your favorite. We think Guinness is a great option this time of year.
This cinnamon-and-clove spiced beer cake is also flavored with honey, making it just that much more tempting to eat more than one slice -- even if you're not trying to catch a buzz.
SUBSCRIBE AND FOLLOW
Get top stories and blog posts emailed to me each day. Newsletters may offer personalized content or advertisements.
Learn more