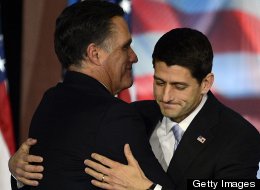 The 40th annual Conservative Political Action Conference has brought Republicans around the United States to the National Harbor near Washington D.C. A few of the attendees are also looking for love.
We've compiled some of our favorite, relatively SFW, Craigslist personals of CPAC attendees searching for companionship. We did not include photos.
CPAC Craigslist Personals
"I'd be happy to explain why the conservatice agenda is more pro-gay than liberalism."

"Let's get this out of the way: I don't like you, and you don't like me"

"I have a theory that conservative men could probably show me a better time than a liberal one."

"Conservative in the Board Room, Wild in the Bed Room"

"I am conservative and a republican, so your anonymity is as important as mine."

"def discreet and not telling anyone i did this."

"Or if you are just a decent constitutionalist type, we can have regular non-hate sex, or even a drink."