Introducing the mason jar cocktail shaker, now in production and available for sale. The Mason Shaker was a successfully funded Kickstarter campaign that we expect to see on Brooklyn brunch tables in no time. Created by two Virginia-born, Brooklyn-based designers, the Mason Shaker is the next logical step in the mason jar's journey to the food nerd hall of fame.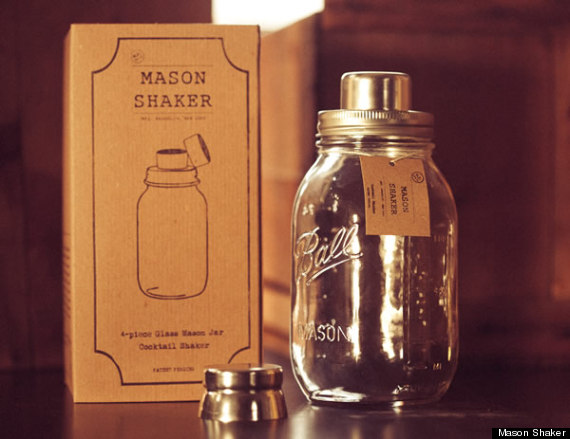 They explain their history thusly:
The concept for the Mason Shaker® was developed from an obsession with vintage kitchenware (Josh) and an uncanny ability to fashion impromptu drinking tools at a moment's notice (Eric). After one too many mint juleps poured from a poorly-modified Mason Jar one summer, the idea for a better (and cooler) cocktail shaker hit us like a double shot of bourbon. The Mason Shaker® was born.
SUBSCRIBE AND FOLLOW
Get top stories and blog posts emailed to me each day. Newsletters may offer personalized content or advertisements.
Learn more