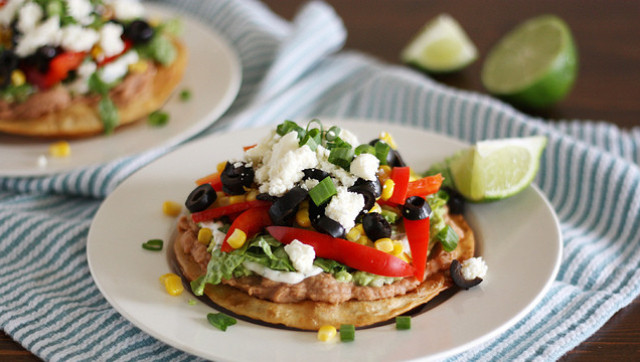 Tostadas are what happens to tacos when they go to deep-fryer heaven. They come out just as delicious, and a whole lot crunchier. While tostadas can't be folded in half like a taco can -- they would just break into pieces -- tostadas can be topped in much the same way as you would a taco. And sometimes, it can handle even more toppings than a regular taco.
Tostada recipes came about as a way to use old corn tortillas. And now, they're a dish in their own right. Tortillas that aren't quite fresh enough for tacos, but still good enough to eat are deep-fried to golden perfection and come out as awesome, crunchy tostadas.
Want to read more from HuffPost Taste? Follow us on Twitter, Facebook, Pinterest and Tumblr.