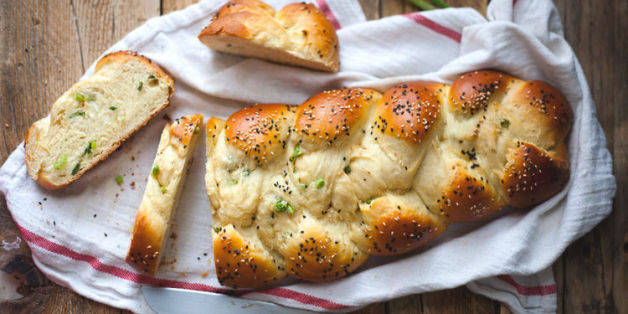 If we were handing out prizes to the loveliest, fluffliest, softest bread, challah would take the gold. This traditional Jewish dough is loaded with eggs, which is why it's richer then we knew bread could possibly be. It's also why this bread is a natural choice for French toast and bread pudding -- its softness gives in wonderfully to all that sweetness.
But aside from devouring a classic challah in the sweet recipes mentioned above, this bread can also be baked with wonderful, unexpected flavors and braided with the best kind of fixings -- like chocolate chips. It's time you branched out with challah, whether you're new to this bread or an old fan.
SUBSCRIBE AND FOLLOW
Get top stories and blog posts emailed to me each day. Newsletters may offer personalized content or advertisements.
Learn more