Passover begins Monday and many Jews observe the holiday with ancient rituals dating back thousands of years -- forgoing leavened bread for eight days and participating in a seder during the first two nights.
But if a non-traditional Passover is more your speed, look no further than Rosa Mexicano. The Mexican restaurant (with a D.C. locations at Gallery Place, Friendship Heights and National Harbor) hosts its annual Mexican Passover this year with a diverse menu that blends Jewish and Mexican flavors.
Love matzo ball soup? Rosa Mexicano's twist on the traditional includes chipotle-marrow matzo balls in Jalisco-style pozole soup.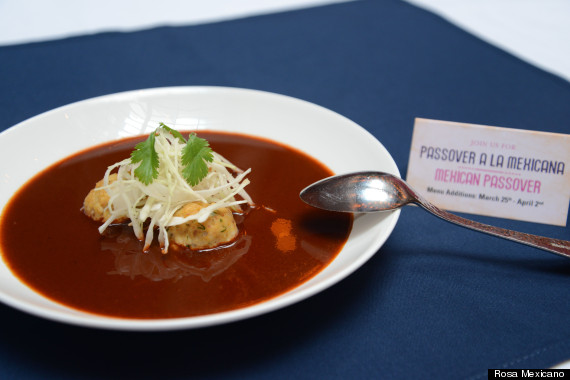 Meat lovers know there's nothing better than ultra-tender brisket; here you'll find barbecued beef brisket wrapped inside a banana leaf with dried fruit tzimmes.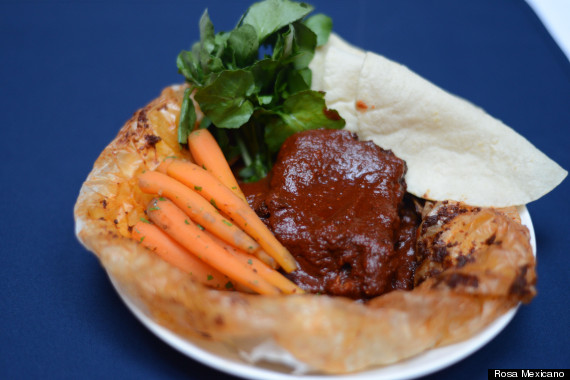 And for dessert: "Grandma Shapiro's Strudel a la Mexicana" with tropical fruits, chipotle chocolate and whipped cream.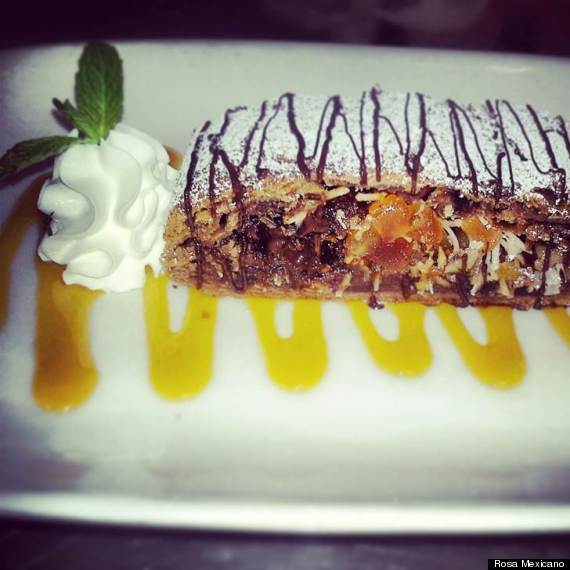 Rosa Mexicano may be D.C.'s most creative Passover supper, but it's certainly not alone. Here are three other places to enjoy dinner during Pesach (bring your own Haggadah).
DGA Delicatessen puts a modern twist on an ancient ritual. You'll find the traditional "bitter herb" cooked into the crust on halibut, and bone marrow in the matzo ball soup. The Passover Menu is available March 25-31.

For dessert at DGS during Passover, indulge in apple and rhubarb crumble topped with cardamom ice cream. On the side, Eden ice cider from Vermont.

At Mon Ami Gabi in Bethesda, diners will find a traditional Passover menu on March 25 and 26 for $36.95 per person. For dessert: flourless chocolate cake with fruit compote

Mon Ami Gabi will begin Passover seder seatings at 5:00 p.m. so diners can make it to Monday and Tuesday night services. Don't have time for a sit-down meal? Get your Passover platter to-go.

Italian eatery Dino offers a five-course seder for $59 March 25 to April 1. The menu includes gefilte fish with horseradish, local lamb and potato & mushroom kugel.